3View: Louisiana Drillers
September 22, 2020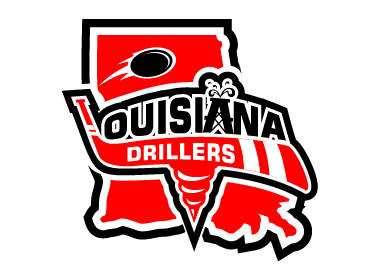 The 3View series will feature an in-depth look into all NA3HL teams in preparation for the 2020-21 season, with two teams being highlighted daily, leading all the way up until the start of the regular season. 3View goes in-depth into each NA3HL team and will include interviews with all the head coaches in the NA3HL, as they provide fans with their expectations and outlook for the 2020-21 season, including taking a look at their potential roster and their strengths as a team for the upcoming season. It will also take a look back on the 2019-20 season and how each team fared and what they accomplished. Best of all, 3View will provide the fans of the NA3HL with an inside look at their favorite team and what to expect.
Louisiana Drillers
2019-20 Record: 23-21-3, 49pts (3rd in South Division)
2020 Playoffs: Qualified
Head Coach: Shawn McNeil
2020-21 Division: South
Fresh off their first NA3HL playoff appearance in 2018-19, the Drillers continued the positive momentum with another playoff qualification in 2020.
But in the cutthroat South Division, taking that next step towards a championship requires consistency and commitment to improve throughout the season — for Louisiana, that starts with playing a better mental game on the ice and a focus on defensive responsibility.
"The major thing we want to focus on (this year) is having more discipline. Taking bad penalties at bad times really hurt us last season. We also wanted to focus on building more defensive depth for our team," said Assistant Coach Alex Domas.
With a new focus, Domas and the Drillers have set high goals for the 2020-21 campaign.
"Like every team, our coaching staff would like to see our team not only make the playoffs, but make it out of our division playoffs in order to make this season successful in our eyes. We've added some new faces to the team that we think will complement our returning players well," he said.
Speaking of returning players, Louisiana returns several key pieces of what has been a largely successful team over the last two years. And with an influx of new talent, the Drillers are aiming to move up in the South.
Watch: Louisiana Drillers season preview
"We plan to lean on some of our key returners like Frank Steinway, Brandon Morgan, and Ben Cope. We have a good bit of new faces that will help our team be more successful than last year," said Domas.
Part of Louisiana's shift in focus pertains to the team's off-ice mentality as well, something that will benefit both their league standing and players' personal goals for advancement.
"We plan to focus more in the weight room and work with players on their nutrition off the ice," said Domas.
And as usual, the Drillers plan on showing love to the community that fervently supports them.
"Our team plans to stay active in the community as much as we can," said Domas. "We usually visit a local children's hospital for Christmas. Our players would go and hand out teddy bears to sick children. We may not be able to do that this year because of the COVID-19 regulations. Instead, our team has tried our best to help out Lake Charles, an area hit hard from Hurricane Laura recently. Our boys were able to bag over 55,000 lbs of ice in two mornings, to relieve people suffering from power loss."
The Drillers have made strides in recent seasons, logging back-to-back playoff qualifications and challenging for the top spots in the South. Now, it's all about putting the pieces together for a truly memorable season.
Next Up: Mid Cities Jr. Stars