September 23, 2020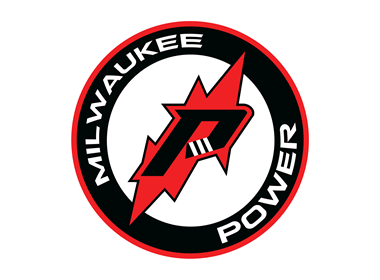 The 3View series will feature an in-depth look into all NA3HL teams in preparation for the 2020-21 season, with two teams being highlighted daily, leading all the way up until the start of the regular season. 3View goes in-depth into each NA3HL team and will include interviews with all the head coaches in the NA3HL, as they provide fans with their expectations and outlook for the 2020-21 season, including taking a look at their potential roster and their strengths as a team for the upcoming season. It will also take a look back on the 2019-20 season and how each team fared and what they accomplished. Best of all, 3View will provide the fans of the NA3HL with an inside look at their favorite team and what to expect.
Milwaukee Power
2019-20 Record: 12-35-0, 24pts (5th in Central Division)
2020 Playoffs: Did Not Qualify
Head Coach: Nate Eminger
2020-21 Division: Central
Their inaugural season saw the Milwaukee Power establish themselves as an instant contender in the Central Division, taking third place with a stout 29-15-3 record.
Their second season saw them come back down to Earth a bit, as 29 wins in 2018-19 gave way to just 12 in 2019-20.
And after taking a step back last year, Head Coach Nate Eminger is ready to get the Power back to that championship level of play we saw in their inaugural campaign. The team's skill is apparent already, and with several talented new pieces being added to the roster, getting back to the kind of production Milwaukee boasted just two years ago will be a matter of commitment throughout the lineup.
"We believe this season we have brought in the most balanced team from the top all the way to the bottom. We will be leaning on our returners to lead by example and hold everyone accountable. Garrett Alton our returning captain will be and has been a key contributor to building our culture here. Teddy Marion, a rookie forward will bring a lot of speed up front and is a great addition to this organization. Everyone has a key role on this roster and will be pushed daily to be accountable for every second of their development," said Eminger.
Specifically, Eminger wants to see the Power play a more responsible game, which starts in the defensive zone.
"Our defensive core was our biggest focus this off season. We knew we needed to build them back up with players who can play physical and limit the amount of shots taken by our opponents. Overall we have rebuilt this team to continue to build a culture of success in Milwaukee," he said.
The "culture of success" Eminger mentions is a clear focus for the entire Power organization, and instilling that same mindset in the players is the key to success in Milwaukee.
"This season we are focused on creating a culture of players who are all in to their development and advancement. We have rebuilt from our goaltenders all the way up to our forwards to help build a culture of success in Milwaukee," said Eminger.
Chase Ernst, Power President & CEO of Local Hockey Partners (Milwaukee's ownership group), echoed those sentiments, expressing the organization's full commitment to winning on and off the ice.
Watch: Milwaukee Power season preview
"As we head into Season 3 we are fully staffed with the utmost dedicated, motivated, professional individuals on both the hockey and business sides of the organization to make the Milwaukee Power it's very best and take us to the next level inside the NA3HL. We have truly built a brand here in the Milwaukee market that is being recognized in the hockey and corporate communities and the support we are receiving has been tremendously overwhelming. I am very proud of our efforts in our first two seasons in bringing Junior hockey to Milwaukee. I am confident our Power organization will continue to develop and advance players into the NAHL and collegiate ranks all the while competing for a Fraser Cup Championship for the city of Milwaukee."
Power players have found more than just on-ice success during the team's two-year existence, as advancement has been paramount since the team's inception.
"Our goal is to get every player an opportunity to be seen by a team at the next level. We are very fortunate that Milwaukee is in a great location in terms of NCAA Division 3 hockey as well as plenty of ACHA hockey as well. Our players will be held accountable by our staff and be fully involved in the recruitment process in terms of sending emails, making phone calls and putting the work in for what they want to accomplish in the future for their hockey career. As a staff we will be using our resources to help guide our guys in the right directions that are best suited for them," said Eminger.
The Power also face a unique situation in terms of their home ice this year — due to COVID-19 restrictions, they have moved to the nearby Ozaukee Ice Center, just north of Milwaukee proper. With new digs comes a new chance to make a positive impact off the ice, and you can expect more of the same from the Power in that regard.
"With our move to a new facility this season we have been given a great opportunity to work with the youth playing out of Ozaukee Ice Center," said Eminger. "Our guys will be working with the association on their skill development program. We are also focused on giving back to the Milwaukee community in any way that we can this season."
After a tough year, the Power are ready to hit the reset button ahead of the 2020-21 season, and have their sights set on challenging for the Central title once more.
Next Up: Missoula Jr. Bruins