3View: Missoula Jr. Bruins
September 23, 2020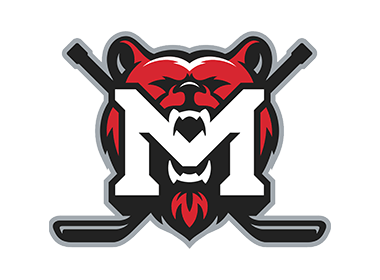 The 3View series will feature an in-depth look into all NA3HL teams in preparation for the 2020-21 season, with two teams being highlighted daily, leading all the way up until the start of the regular season. 3View goes in-depth into each NA3HL team and will include interviews with all the head coaches in the NA3HL, as they provide fans with their expectations and outlook for the 2020-21 season, including taking a look at their potential roster and their strengths as a team for the upcoming season. It will also take a look back on the 2019-20 season and how each team fared and what they accomplished. Best of all, 3View will provide the fans of the NA3HL with an inside look at their favorite team and what to expect.
Missoula Jr. Bruins
2019-20 Record: 17-29-1, 35pts (7th in Frontier Division)
2020 Playoffs: Did Not Qualify
Head Coach: Emerson Etem
2020-21 Division: Frontier
If you're in need of a bounce-back year, you're going to want a steady voice leading the way. And the Missoula Jr. Bruins have found just that, hiring former NHL player Emerson Etem in March to rebuild the team from last year's 7th place Frontier Division finish.
Ahead of his first NA3HL season as bench boss, Etem has already made his mark in Missoula.
"I've been laying the foundation since I was hired back in March. There has been dysfunction the past few seasons and I had to change the culture off-ice. That was the most important thing. Now everyone's standards are higher," said Etem.
On the ice, Etem's focus in the offseason has been between the pipes. The Bruins allowed 190 goals in 2019-20 — 14th-most in the NA3HL. With a stronger safety valve in the crease, Missoula can get momentum going in the other direction.
"Goaltending is our key. They stop the pucks and we keep possession of the puck, then everything else will follow," he said.
And despite the issues plaguing the lagging Bruins last season, some key veterans from that team will don the Missoula sweater once again this year, giving a first-time head coach plenty of ready-made talent to lean on.
"I feel we have the best returners in the league. Trevor Prince, Mi-Kwan Tallman and Cayce Balk are ready to go. We have players in Liam Bland and Pablo Frank that will add to that firepower. We're deep, so we'll see who else steps up. I'm looking forward to every player's impact," said Etem.
With all of that in mind, Etem is setting the Bruins' sights high. Instilling a championship mentality in your team is a mark of many great coaches, and Etem is targeting trophies for Missoula.
Watch: Missoula Jr. Bruins season preview
"Anything short of a Fraser Cup Championship for us will be a disappointment. We've recruited well, we're deep and we have a playmaking team. We have players coming into the rink and shooting pucks at 4:30am each morning. We're ready to compete and ready to win," he said.
Simultaneously, as Etem looks to build on-ice success for his team, his players are beginning to put themselves in position to advance in their own careers. And with the guidance of a coach who has climbed the ladder from the NAHL (where Etem spent 40 games in 2008-09), to the WHL, and on to pro hockey, the Bruins have a prime example of success on the ice with them each day.
"They are taking (working towards advancement) upon themselves. Like I said, players are showing up early and putting the time in. Shooting pucks, watching video and taking on my messages. I've trained with Adam Oates and Darryl Belfry. We're using those skill habits to extend possession and round out their playmaking ability. The combination of those practices will move them up," said Etem.
As for the Bruins' usual involvement in community initiatives, things will certainly be different in the world of a pandemic. That won't shake Missoula's commitment to serve, however, as Etem suggests the team will still find ways to safely aid those around them.
"Obviously with COVID-19, we need to think outside the box in terms of community relations. Zoom sessions with schools and hospitals are being explored. We'll have the best outreach possible circumstantially," he said.
With a determined voice behind the bench and veteran players committed to righting the ship after a rocky season, the Missoula Jr. Bruins are ready for a championship-caliber campaign.
Next Up: New Jersey Titans