September 24, 2020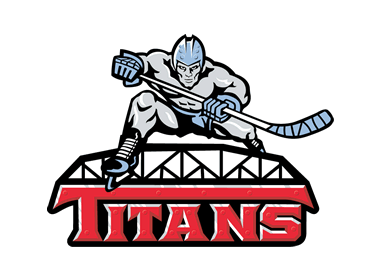 The 3View series will feature an in-depth look into all NA3HL teams in preparation for the 2020-21 season, with two teams being highlighted daily, leading all the way up until the start of the regular season. 3View goes in-depth into each NA3HL team and will include interviews with all the head coaches in the NA3HL, as they provide fans with their expectations and outlook for the 2020-21 season, including taking a look at their potential roster and their strengths as a team for the upcoming season. It will also take a look back on the 2019-20 season and how each team fared and what they accomplished. Best of all, 3View will provide the fans of the NA3HL with an inside look at their favorite team and what to expect.
New Jersey Titans
2019-20 Record: N/A
2020 Playoffs: N/A
Head Coach: Andrey Kapranov
2020-21 Division: East
On April 19, 2020, the NA3HL announced a new team in Middletown, NJ. Already established as both an NAHL and NAPHL market, the NA3HL team will share the same Titans moniker as the other tenants of the Middletown Ice Arena, and cement Middletown's status as a Junior hockey hub in the US.
For Titans Owner and Governor George Haviland, putting a new NA3HL team in Middletown serves as an opportunity to not only grow the successful Titans brand, but also present new opportunities to a fresh group of players.
"We are very excited about the New Jersey Titans extending our relationship with the North American Hockey League by adding a NA3HL junior team to our family of NAHL and NAPHL teams. We believe hockey creates opportunities for players to succeed not only in the sport, but in college and in life after," said Haviland.
"The Titans have a deep, rich history of moving players to the next level. This NA3HL opportunity will offer our Titan club a larger pool of players to put kids in college or the next level of hockey."
And while some growing pains may come for the new club, Haviland is confident that the NA3HL Titans will see the same kind of success as their NAHL counterparts.
"We believe our NA3HL team will be successful here in Middletown because the ownership group is committed and has a proven track record as an operator of Junior hockey franchises. The NA3HL players will have opportunities just like our NAHL players are afforded on a daily basis inside our state-of-the-art facility. Players will be provided with a private locker room and a private team video room. The players will be able to utilize our sports performance lab complete with physical therapy and a rehab room. There is also a recovery room, strength and conditioning areas and a full-time equipment manager. The Titans have placed well over 1,000 players at the College level. We will provide the same opportunity for the NA3HL players inside our successful organization. The players will follow the path of development and advancement the same way we provide for all of our players in our Titan family," said Haviland.
Keeping it in the Titans family, Haviland has hired Andrey Kapranov, Assistant Coach of the NAHL Titans, to spearhead the NA3HL squad.
Watch: New Jersey Titans season preview
Kapranov is no stranger to coaching in the NA3HL, as he previously served as head coach for the Jersey Shore Wildcats during the 2017-18 season.
"I have known Andrey for a while. He is an exceptional teacher and he has a knack for helping players improve and develop their skills," said Haviland.
After one year with the NAHL Titans as an assistant, Kapranov is excited to return to the head role with the NA3HL club.
"To be able to start this type of program and put your stamp on it is special. The Titans have a great tradition, and I am looking forward to adding to it. We have an ownership team that is committed to taking players to the next level, and I believe in that philosophy. I'm looking forward to getting started," said Kapranov.
As league freshmen, challenges certainly await the Titans during year one in the NA3HL. But with steady leadership at the helm, they will be looking for a strong start to life in the league.
Next Up: New Ulm Steel