September 24, 2020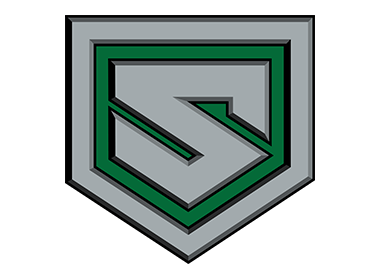 The 3View series will feature an in-depth look into all NA3HL teams in preparation for the 2020-21 season, with two teams being highlighted daily, leading all the way up until the start of the regular season. 3View goes in-depth into each NA3HL team and will include interviews with all the head coaches in the NA3HL, as they provide fans with their expectations and outlook for the 2020-21 season, including taking a look at their potential roster and their strengths as a team for the upcoming season. It will also take a look back on the 2019-20 season and how each team fared and what they accomplished. Best of all, 3View will provide the fans of the NA3HL with an inside look at their favorite team and what to expect.
New Ulm Steel
2019-20 Record: 31-13-3, 65pts (3rd in West Division)
2020 Playoffs: Qualified
Head Coach: Zach Stepan
2020-21 Division: West
The New Ulm Steel have been steadily — perhaps even quietly — building a West Division contender over the past several seasons.
With two 30-win seasons and two Division Final appearances in the last three years, the Steel have been consistently taking the fight to the perennial powerhouses out West in North Iowa and Granite City, and 2019-20 seemed as good a chance as any to charge towards the West title.
And though the pandemic threw any championship plans away, Head Coach Zach Stepan knows he had something special in New Ulm last year, and looks forward to building an even better campaign in 2020.
"Last year we were able to get to 31 wins, and I feel that any time you hit the 30 win mark, you are able to call it a successful season. Last year we started the first half of the year batting around .500, and that is something we are going to look to change. As incredible as it was going on that huge winning streak the second half of the season, we do not want to have the start like we did last year. If we can hit that 30 mark again and make playoffs, that will be a successful season. However the goal is to win a playoff championship, and to have that opportunity taken away last year because of COVID-19, especially after the run we made going into playoffs, I know our guys are going to be hungry this season," he said.
That hunger will have to fuel another impressive run, as the road to playoff success in the West again looks poised to run through the top two teams.
But Stepan's got high hopes for the Steel, and with a focus on creating a more professional team on and off the ice, it won't be long before those hopes become annual expectations.
"I will always talk about how good North Iowa and Granite City's programs are and how professionally they are run. The goal I would like to achieve before my time is done here is to get this organization to a point where when talking about the West, Granite and North Iowa are not always the talk of the town. We want (the conversation) to include New Ulm's name down the road. For us to continue to climb that steep mountain, we have to continue to run our organization as professionally as possible. That means we do our jobs here to not only bring in great hockey players on the ice, but to also bring great human beings off the ice and push the envelope that great hockey players are great humans away from the rink.
"That's the best part about this job," he said, "cultivating young minds to not only achieve their on-ice goals, but develop them into better human beings off the ice."
Climbing that "mountain" from an on-ice standpoint will take full team commitment and strong leadership, not just from those wearing letters, but on each line and defensive pairing, to make sure the job gets done each and every time they hop over the boards. And at this level, that means having veteran voices up and down the roster.
"I will definitely have to lean on some players this year. Last year being my first year, I was blessed to have my first line talent of (Jacob) Halvorson, (Keegan) Bauman, and (Michael) Savelkoul who led the way offensively while we had mostly rookies on the back end and in the net," said Stepan.
"Now, that changes because I have a great core group of returners/veterans on the back end and in our net. Teddy Lillico and Tommy Broten are going to have to take a big step this year back there while Joey Gimberlin and Corey Stormer are returners on the front end that are going to have to drive the bus for our guys offensively. I also have some new talent coming in that I am extremely excited about — one of those names is Tommy Michelsen from Hill Murray. He has taken a big step this summer and was a pleasure to watch at the Chippewa Steel's training camp. I am excited to see what these guys are able to bring to the table along with the rest of our squad."
Though Stepan and the Steel will miss the 2019-20 top line of Halvorson, Bauman and Savelkoul, their departure is a representation of what was a highly successful season in terms of advancement, as six current or former New Ulm players committed to play college hockey, with five going to the NCAA.
Advancement, both to college hockey and the NAHL, has long been part of the Steel culture. Between the team's on-ice success and the already strong partnership with the Chippewa Steel, New Ulm players have a clear path to the next level(s) of hockey.
Watch: New Ulm Steel season preview
"Again, I am blessed to be in the position I am in regarding the opportunity to help players advance in our Chippewa Steel program. We have an incredible affiliation with Chippewa being that I initially was an assistant coach for them, and now the Head Coach in New Ulm. To add to that, Carter Foguth (Chippewa Head Coach) and I have a relationship dating back to college where we played and graduated together from Minnesota State-Mankato. We are constantly in contact with each other regarding players and we work together on scouting players that we both like for the NA3HL so they have a much higher opportunity at getting their shot in the NAHL. Nick Wieben is a great example — I am excited to see how he does at their training camp as he continues his pursuit of making his NAHL debut," said Stepan.
And it's not just "Chippewa or bust" for New Ulm skaters looking towards the NAHL; conversely, the team's reputation as a fine breeding ground for hockey talent enables Steel players to get opportunities with NAHL teams across the country.
"James Spaargaren is another name that I am excited to see this season. Although it is not with Chippewa, Spaargaren made Wichita Falls this summer out of Main Camp. As much as we would love to move our entire team up to Chippewa, we also work with other teams on opportunities for our players and I am glad to see these kids work towards their goals of moving up the Ladder of Development!"
And much like other NA3HL teams, off-ice success means more than just commitments and advancement for New Ulm. Community service is a cornerstone for successful Junior organizations, and the Steel are committed to finding more ways to aid the community.
"Last year our two main community involvement activities were working in a group home and after school programs with other spontaneous activities thrown in the mix. Unfortunately due to COVID-19 restrictions, those options are not on the table at this time. We will continue to monitor this for both the safety of our New Ulm residents, and the safety of our players during this unprecedented time," said Stepan.
And as the season inches nearer, the Steel will continue to prepare for another run up the standings. With an organization hungry to build off of last season's victories, the Steel are ready to shift the power balances in the West.
Next Up: North Iowa Bulls