NA3HL releases 2020-21 South Division Schedule
September 25, 2020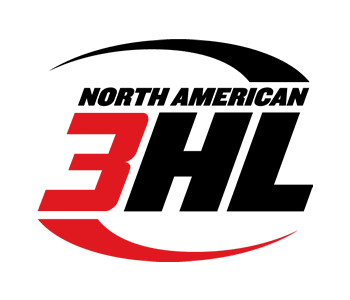 The North American 3 Hockey League (NA3HL) has announced the release of the 2020-21 regular-season schedule, concluding today with the announcement of the South Division. The South Division consists of the Atlanta Capitals, El Paso Rhinos, Louisiana Drillers, Oklahoma City Blazers, Mid Cities Jr. Stars, Texas Brahmas, and Texas RoadRunners.
The 2020-21 regular season will commence on October 2, 2020 and end on March 14, 2021.
The NA3HL is entering its 11th season and serves as one of two USA Hockey Tier III junior leagues. No other league of its kind has had more movement and advanced more players onto play in the North American Hockey League (NAHL) than the NA3HL. Thanks to additional and enhanced initiatives in cooperation with the NAHL, more players from the NA3HL play, practice, and earn NCAA Division I scholarships with the NAHL than any other league.
Earlier this summer, not only did 27 NA3HL players sign a tender to play in the NAHL for the upcoming 2020-21 season, but 28 more players were selected in the 2020 NAHL Entry Draft on July 21st. The NA3HL also continues to make its mark and is one of the leaders in junior hockey with the advancement of players onto the NCAA. So far in 2020, the NA3HL has over 120+ college commitments, with almost 70% of those being NCAA commitments.
View the 2020-21 NA3HL schedule here
"We have worked diligently with our teams to get back onto the ice in a safe and responsible manner. We are excited to get back to playing hockey and watching the NA3HL's advancement numbers continue to grow after another incredible and record-breaking season last year," said NAHL Commissioner and President Mark Frankenfeld. "We share a common goal for players to advance to college hockey while competing and developing in within USA Hockey Ladder of Development and creating an enhanced level of play and competition."
In addition to its regular-season schedule and playoffs, the NA3HL, which boasts a geographical footprint with 31 teams in 15 states (Connecticut, Georgia, Illinois, Iowa, Louisiana, Massachusetts, Minnesota, Missouri, Montana, New Jersey, New York, Oklahoma, Texas, Wisconsin and Wyoming) will also participate in the NAHL's high-exposure events, which attract hundreds of college, junior and professional coaches and scouts.
A 2020-21 NA3HL event schedule will be announced in the near future.