September 26, 2020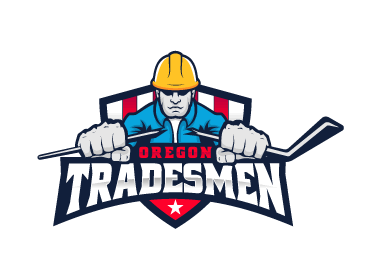 The 3View series will feature an in-depth look into all NA3HL teams in preparation for the 2020-21 season, with two teams being highlighted daily, leading all the way up until the start of the regular season. 3View goes in-depth into each NA3HL team and will include interviews with all the head coaches in the NA3HL, as they provide fans with their expectations and outlook for the 2020-21 season, including taking a look at their potential roster and their strengths as a team for the upcoming season. It will also take a look back on the 2019-20 season and how each team fared and what they accomplished. Best of all, 3View will provide the fans of the NA3HL with an inside look at their favorite team and what to expect.
Oregon Tradesmen
2019-20 Record: N/A
2020 Playoffs: N/A
Head Coach: Don Babineau
2020-21 Division: Central
Entering their first NA3HL season, the Oregon Tradesmen are looking forward to putting the pieces in place to build a team that wins titles and serves as a springboard for young players to reach their hockey goals.
Head Coach Don Babineau knows that kind of success doesn't come overnight, but placing the right building blocks is crucial in Oregon's inaugural campaign.
"Once March comes, we will look back on the overall success and the culture that was built in our first season. From the right players with the right work ethic and passion for the game to our staff pushing our players to reach their full potential to hit their goals to play at the next level. We are excited to make this organization a success with all the right pieces in place for our inaugural season to make it a successful season."
An NA3HL veteran coach, Babineau is no stranger to building a team at this level. Stout goaltending options, depth on the blue line and some flair up front have Babineau feeling confident heading into the season.
Players like 2019-20 Central Division Rookie of the Year Parker Severson, and talented newcomer Gunnar Schiffman, will be counted on early in Oregon's first year.
'We are adding all the pieces which start at the back end. With lots of veteran experience in between the pipes this year, that should be a huge benefit for us. Also on the defensive side, we have four veterans that will play a key role in our team's success this season along with a few new faces that are very promising. Up front, we also have six veteran forwards and some very good newcomers," he said.
Watch: Oregon Tradesmen season preview
In year one, the Tradesmen hope to see development on and off the ice benefit players as they look for their next step.
"The key is constant communication with college and tier 2 coaches. The focus is making sure those players that are working hard everyday and play the game the right way get recognized and hopefully get a shot during the season in the NAHL. School is also the main focus for a lot of our players, as we will be a bit older this season. We also offer a trades program for the players that are interested in going that route after their junior career is over. Each player and coaching staff has an individual plan for that player on what his goal is whether it's NAHL, College, or entering a trade," said Babineau.
The "Tradesmen" name is no insignificant moniker — one of the key goals of the Oregon ownership group is to prepare players for life after the NA3HL, not only on the ice, but also in the workforce.
"Our unique 'learning the trades' model will provide our players an opportunity to learn a skilled trade while also developing their hockey skills. When their competitive hockey career ends at some point in the future our players will have skills that will serve them well the rest of their lives," said Ben Cowan, Vice-President of the Tradesmen.
And while the Tradesmen are new to the NA3HL, the Oregon community is not, as it was previously home to the Wisconsin Whalers. Excitement and support for the team are both certainly high already, but Babineau is committed to helping the team become a positive institution in the community.
"The Oregon Tradesmen have a "community-first" mentality. We will go above and beyond when it comes to community involvement along with working with the youth teams on a regular basis. That is a big part of these young men growing and building this organization as a whole. We want the Tradesmen name to be the well known name around town for years to come," he said.
With plenty of on-ice talent and off-ice opportunity, success in year one for the Oregon Tradesmen will come in many different forms.
Next Up: Peoria Mustangs