September 28, 2020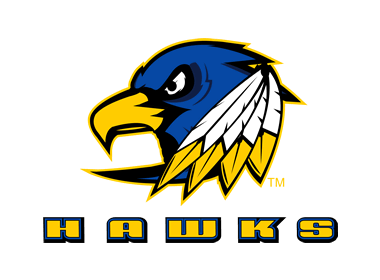 The 3View series will feature an in-depth look into all NA3HL teams in preparation for the 2020-21 season, with two teams being highlighted daily, leading all the way up until the start of the regular season. 3View goes in-depth into each NA3HL team and will include interviews with all the head coaches in the NA3HL, as they provide fans with their expectations and outlook for the 2020-21 season, including taking a look at their potential roster and their strengths as a team for the upcoming season. It will also take a look back on the 2019-20 season and how each team fared and what they accomplished. Best of all, 3View will provide the fans of the NA3HL with an inside look at their favorite team and what to expect.
Sheridan Hawks
2019-20 Record: 35-10-2, 72pts (2nd in Frontier Division)
2020 Playoffs: Qualified
Head Coach: Andrew Scheib
2020-21 Division: Frontier
The Sheridan Hawks could not have asked for a better start to life in the NA3HL. The Hawks announced their arrival with a stunning 35 wins, 72 points and a second-place finish in the highly competitive Frontier Division during their inaugural season, setting themselves up for a fantastic opportunity in year two.
"As an organization, our goal is to continue to build on the substantial foundation we laid down in our first season last year. We have a solid core of returning players and a strong slate of new additions to the roster. We have an unbelievable fanbase and the level of support from the community is like no other in the league. Our focus is taking that support to the ice to be competitive in the division and the league and, hopefully, earning the chance to play again in the postseason. We certainly have the capability and talent with our current roster to do that, and we just need to make sure we sustain our determination and drive," said Head Coach Andrew Scheib.
Looking ahead, Scheib wants to see a young Hawks blue line step up and help solidify the team's championship hopes. Sheridan had no issues scoring last season, but in a division that saw more teams post 70+ points last season than any other in the NA3HL, they'll face plenty of potent attackers in 2020-21.
"I believe we are going to have significant offensive power coupled with great goaltending this year. We're looking to be smaller with a lot of speed and skill. Because we're only returning one defenseman from last year, our blue line is relatively young — which is the biggest difference from last season. But we had a lot of success early last year and plan to replicate last season's strong start," he said.
Sheridan's bread and butter in 2019-20 was its high-powered offense. The Hawks' 250 goals ranked third in the NA3HL, buoyed by four of the league's top-20 scorers.
Watch: Sheridan Hawks season preview
Scheib can head into the new year with confidence, as three of those four high-flying Hawks will make their way back to Sheridan in 2020.
"We're returning forward Blake Billings, a Johnstown Tomahawks draft pick, who had 85 points last year. We are also returning Jamestown's draft pick, Jacob Cummings, who will be a great player for us in year two. In addition to those two key players, we will be returning Justin Schwartzmiller and Logan Syrup, both players who put up a significant amount of points last year," said Scheib.
As Scheib mentioned earlier, there are big minutes up for grabs on the blue line. But with a safety valve like James Downie between the pipes — Downie posted a .919 and 2.38 GAA en route to a strong 16-5-2 record in a Hawks sweater last year — Sheridan can afford to let some young players grow on the back end.
"Defensively, we lost a few key players in Alex Kesler and Jack Royer but plan on returning Jonothan Teasdale, who will be an essential presence on the blue line for us. Hawks veterans Teasdale and McCaffrey Billings mixed with newcomers Nick Tigges, Zach Carson, Simon Herz and Aaron Hicks will lead to a competitive dynamic," said Scheib.
Sheridan's first season also saw success on an individual level — from helping players get a look from the NAHL to moving them on to college, Scheib and his staff set a strong precedent for the team's culture moving forward.
"Player advancement is paramount for us — this is the league of opportunity, and we want to develop our players in a way so they can compete at the next level. Last year, we had three players either drafted or tendered in the NA and had five others move on to college programs. With that amount of success we had in the first season with player advancement, we are focused on producing and advancing even more players this year and every year. To achieve that goal, we plan to instill good work ethic in our players and focus on skill-based training in this year's practices. In order to make it to the next level, there's a certain skill set and mentality players need. Video will provide players with the ability to see mistakes and learn from them, and we will use film in a positive way this year," he said.
Being a new team in Sheridan, the Hawks wanted to make a positive impact on and off the ice right from the start. Getting involved in different areas of the community endeared the Hawks to their new home, and Scheib says the team is committed to doing more of the same this year, even if it does look a little different.
"Our team last year was very involved in the community — helping local elementary schools with gardening projects, working at the dog and cat shelter, volunteering at the WYO Winter Rodeo skijoring event and, of course, working with our local youth hockey program. Like everyone else, we are playing community involvement by ear right now, but we plan on being just as much a part of the community this year. We want to take part in as many volunteer opportunities and events we can, but we have to be as safe as possible and operate within the confines of COVID-19 health and safety protocols and requirements," he said.
With some key attacking pieces returning to Sheridan, the Hawks look poised for another big year after a breakout campaign in 2019-20.
Next Up: St. Louis Jr. Blues