September 29, 2020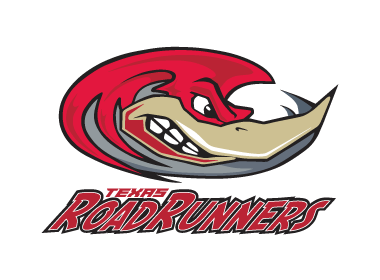 The 3View series will feature an in-depth look into all NA3HL teams in preparation for the 2020-21 season, with two teams being highlighted daily, leading all the way up until the start of the regular season. 3View goes in-depth into each NA3HL team and will include interviews with all the head coaches in the NA3HL, as they provide fans with their expectations and outlook for the 2020-21 season, including taking a look at their potential roster and their strengths as a team for the upcoming season. It will also take a look back on the 2019-20 season and how each team fared and what they accomplished. Best of all, 3View will provide the fans of the NA3HL with an inside look at their favorite team and what to expect.
Texas RoadRunners
2019-20 Record: 13-31-3, 29 pts. (5th in South Division)
2020 Playoffs: Did Not Qualify
Head Coach: Mike Beavis
2020-21 Division: South
Following three consecutive seasons with fewer than 10 wins per year, the Texas RoadRunners began to right the ship under Head Coach Mike Beavis in 2019-20.
In his first season with the RoadRunners, Beavis oversaw steady improvement in many facets of the game as his team posted its best record, total goals for and total goals against since 2015.
With a clear first step towards the playoffs taken last year, Beavis wants to see the entire organization continue to blossom, on and off the ice.
"I feel what would need to happen this season to consider this a success, now that we have taken care of the business side of things, is to move some players onto the NAHL and the NCAA College ranks. This being said, I am very excited about the team we have assembled in the offseason. This year I feel that we will add quite a few more games in the win column," he said.
That Beavis' primary marker of a good year is individual player success speaks volumes. An NA3HL veteran coach, he knows as much as on-ice victories are the focus at any level, player advancement is a key barometer for the strength of a Junior organization.
Watch: Texas RoadRunners season preview
"Advancement is key to our program — our job in the NA3HL is to identify talent, develop our players and promote them onto higher levels of play working towards the college level," he said.
Before players look ahead to the NAHL or college teams, there's a job to be done in College Station. And a few players from last year's resurgence will be back alongside some new talent to help the team keep climbing the standings.
"We will look to lean on a few guys this season…2019-20 South Division Rookie of the Year, Garrett Wilderman, as well as new forwards Anthony Lautz and Tim Marsico, defensemen Ethan Sodoma and Myles Westbrook and goaltender Hunter Hein," said Beavis.
After a strong first year behind the bench, Beavis wanted to put his stamp on the RoadRunners in the form of some stout new recruits for year two.
"This season we looked to add skill and speed to our offense as well as stability to our back end. I believe that with the younger players we have recruited, we have done just that," he said.
There's work to be done off the ice, as well. The RoadRunners will be robust contributors to their local community in 2020-21.
"Our program will be involved as much as possible within the community as we feel that giving back is the least we can do to the youth as well as our community. We have several events that we will partake in during the season based on COVID-19 restrictions," said Beavis.
After hitting some tough lows for a few years, the RoadRunners turned things around in 2019-20. Now, it's all about keeping the good momentum going.
Next Up: Wausau RiverWolves