September 30, 2020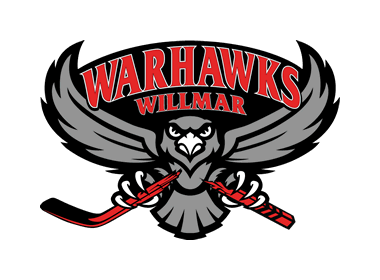 The 3View series will feature an in-depth look into all NA3HL teams in preparation for the 2020-21 season, with two teams being highlighted daily, leading all the way up until the start of the regular season. 3View goes in-depth into each NA3HL team and will include interviews with all the head coaches in the NA3HL, as they provide fans with their expectations and outlook for the 2020-21 season, including taking a look at their potential roster and their strengths as a team for the upcoming season. It will also take a look back on the 2019-20 season and how each team fared and what they accomplished. Best of all, 3View will provide the fans of the NA3HL with an inside look at their favorite team and what to expect.
Willmar WarHawks
2019-20 Record: 18-24-5, 41pts (5th in West Division)
2020 Playoffs: Did Not Qualify
Head Coach: Kirk Olimb
2020-21 Division: West
Though the sudden conclusion to the 2019-20 NA3HL season saw them on the outside looking in at the playoff picture, the Willmar Warhawks had a campaign to remember.
Rebounding from a 12-win 2018-19, the Warhawks picked up six more wins — no simple feat in the West Division, which perennially hosts some of the league's top teams.
"We were happy with the strides we made last year but definitely not satisfied. This season, in my second year, we're looking to make the playoffs and hopefully make a deep run. Anything short of that would be a disappointment. I really like the group we brought in and I think the sky is the limit," said Head Coach Kirk Olimb.
Perhaps the best part of Willmar's 2019-20 season came off the ice — their eight commitments of current players and one alumnus were third-most in the NA3HL. That four of those players went to the NCAA is a testament to the Warhawks ability to prepare players for the next level.
"At the end of the day, the focus at this level has to be development. We strive to develop our players as much as possible and help in any way we can to get them to the next level. We were fortunate enough to move several guys up to the college ranks last year, and we wish them all the best. This year we plan to focus on the small details, especially without the puck, to help teach guys proper habits that will lead to success moving forward in their careers," said Olimb.
Watch: Willmar WarHawks season preview
With that kind of turnover, though, the 2020 Warhawks will have a new look on the ice. Returning a starting goaltender is a great starting point, but much of Willmar's roster will face the challenge of stepping up in year one.
"This year we have basically a completely new roster," said Olimb. "Our only full-time returner is goaltender Luke Weberg, who is looking to have a big 20-year-old season. Some key elements to our team this year would certainly be offensive flair to go along with defensive depth, but overall we were looking to bring in guys who want to compete every night and I think we've found a roster full of those guys."
Olimb's new recruits will have to adjust quickly — with such big roles up for grabs, everyone will be expected to contribute off the hop.
"With more or less our entire roster being new this season, we plan to lean on everyone as a collective group. The boys have already started to come together in a great way thus far and I think it's only going to get better as we go. We feel we have some really high-end forwards to go along with solid D and goaltending.
Despite the roster shuffling, each member of the Warhawks will again be contributing to the Willmar area, be it on the ice with youth organizations or out in the community lending a helping hand.
"We were very proud of our community service efforts last year and we certainly plan to continue doing as much as we can in the community (while following proper protocols and guidelines). We were very active with the youth hockey association as well as at the local schools. We have several plans in the works to again be very active in the local community and surrounding areas," said Olimb.
After taking steps in the right direction last season, the new-look Warhawks are ready to stake their claim in the West division in 2020-21.
Next Up: Yellowstone Quake