October 1, 2020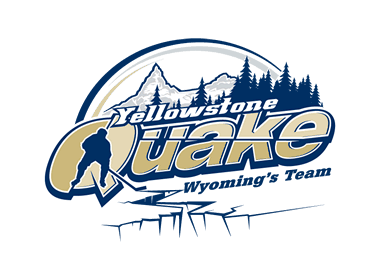 The 3View series will feature an in-depth look into all NA3HL teams in preparation for the 2020-21 season, with two teams being highlighted daily, leading all the way up until the start of the regular season. 3View goes in-depth into each NA3HL team and will include interviews with all the head coaches in the NA3HL, as they provide fans with their expectations and outlook for the 2020-21 season, including taking a look at their potential roster and their strengths as a team for the upcoming season. It will also take a look back on the 2019-20 season and how each team fared and what they accomplished. Best of all, 3View will provide the fans of the NA3HL with an inside look at their favorite team and what to expect.
Yellowstone Quake
2019-20 Record: 19-25-3, 41pts (4th in Frontier Division)
2020 Playoffs: Qualified
Head Coach: Phil Oberlin
2020-21 Division: Frontier
From 2015-2018, the Yellowstone Quake won three straight playoff division titles, before falling behind in a big way two years ago. But after their outlier five-win season in 2018-19, the Quake took steps back towards that kind of success last season.
It was a solid year in all facets for the Quake — with 19 wins and a fourth-place finish in the Frontier Division, they were headed for playoff action once more before the season pause. But more importantly to Head Coach Phil Oberlin, they also saw standout netminder Michael Allman earn a commitment to play ACHA hockey Aquinas College, and forward Dylan Rumpke tender with the Johnstown Tomahawks of the NAHL.
This year, it's about amplifying that success, both in advancement and in the standings.
"We want to look back at our season and know we put players into positions to be successful. We want to give players a chance to be seen by coaches at the next level, whether it's NAHL, Canadian Junior A or at the collegiate level. As a group, we want to work to get better everyday we're on the ice and build great individual habits within our team concepts. At the end of the day, we want to put ourselves in a position to compete for a championship," said Oberlin.
Watch: Yellowstone Quake season preview
Giving players a chance to move on and succeed at a higher level is not just the cherry on top of a strong season — in fact, player advancement is what drives much of a team's success at the Junior level, and Oberlin is keen to see Yellowstone get in on more of the action.
"Player advancement is extremely important at the Tier 3 Level. The position we're in and the level that these players are competing at right now is meant to prepare them for moving on to a higher level. We continually communicate with NAHL teams about getting players opportunities to go and practice throughout the year. These are great opportunities for players to compete with NAHL players and receive more face time with NAHL coaches in the hopes they will get a call up to play, earn a tender offer for the following year or possibly end up on the draft board for NAHL teams," he said.
Of course, winning remains a main goal throughout the season. After a rebound season last year, the Quake enter 2020-21 with more talent infused throughout the lineup.
"We believe that with the players who committed to return, and our new players joining us, we've built depth on both the front end and back end of our roster. The biggest difference between 2019-20 and 2020-21 will be our overall depth," said Oberlin.
Yellowstone will also boast a few key veterans who helped guide the team to a fourth-place finish in the cutthroat Frontier Division last year. Oberlin is counting on them to hit the ground running from game one.
"We're expecting big offensive outputs from Jack Harris, Dylan Rumpke and Cade Rosansky, who were our top 3 scorers last season. We're expecting more offensive contributions from our defensive group as a whole. Overall, our expectations for our returners are high and will be well-complemented by our new forwards," he said.
Off-ice excellence is also on the road map for the Quake, as they will again work to be valuable members of the Cody community.
"We'll still be involved in our community as much as possible," said Oberlin. "We'll be running the Learn To Play Hockey program for Park County Youth Hockey Association here in Cody, WY."
Following up a breakout season is no easy task, but it is an important one. With a stout group of veterans and greater talent from first line to fourth, Yellowstone has an opportunity to build on last season's success and set a high bar for all Quake teams to come.