Titans edge Generals on Thursday, 5-3
October 30, 2020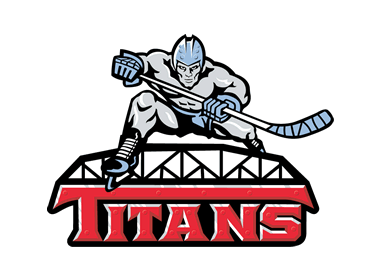 Northeast 3 @ New Jersey 5 - The New Jersey Titans scored three goals in the 3rd period to down the Northeast Generals, 5-3 in game two of a three game series. Phillippe Doucette had three points (1 goal and 2 assists) to lead the New Jersey offense.
The Generals got on the board first with 6:39 remaining in the opening period. Northeast's Deacon More took a shot that beat New Jersey goalie Grant Goodson low, short side to make it a 1-0 game. Twenty-one seconds later the Titans Nick Byron tied it at one.
The Generals regained their one-goal edge in the 2nd period as Tyler Kaminski redirected a puck past Goodson to make it a 2-1 game. New Jersey's Brett Bell tied that game at two with 3:21 left in the middle stanza as he redirected a return pass past Kyle McGuire for his fourth goal of the season.
The Generals would take a 3-2 lead just 2:53 into the third period as Jacob Kosinski redirected the puck past Goodson for his third goal of the season. The Titans would then score three consecutive goals. Thirty-three seconds after the Generals took the lead, Brandon Avezov tied it for the Titans as he slid the puck through McGuire's five hole for his team high seventh goal of the season. Philippe Doucette gave the Titans their first lead of the game at 7:47 into the third as he tapped in the rebound for his second goal of the season. With 9:52 left in regulation, Eyan Gonzalvez-Helm closed out the scoring for the Titans.
Goodson, who was starting in his first game of the year, stopped 24 of 27 shots while McGuire turned aside 23 of 28.