Ironmen, Brown Bears post opening night wins
September 10, 2011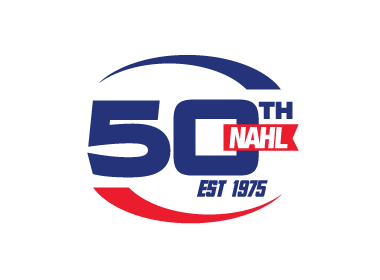 Jamestown 4 @ Chicago 1
Anthony Stempin, Nick Bingaman and Drew Slaton each had a goal and an assist and goaltender Joe Ballmer made 33 saves, as the Jamestown Ironmen won their debut game as a franchise with a 4-1 win over the Chicago Hitmen. Over 1,600 fans filled the Fox Valley Ice Arena, the new home of the Hitmen, but the Ironmen would spoil the party, scoring the last four goals of the game after Mike Fazio had scored for Chicago to give them their only lead of the game at 1-0. Jiri Stastny got the start between the pipes for Chicago, stopping 41 of 45 Ironmen shots. Wes Elrod had the other goal for Jamestown.
Boxscore

Fairbanks 4 @ Kenai River 5 (SO)
Kenai River jumped out to a 3-0 lead in the 1st period over the defending Robertson Cup Champion Fairbanks Ice Dogs, only to see that lead erased in the 2nd period by three Fairbanks goals. Fairbanks would take a 4-3 lead in the 3rd period, but the Brown Bears Matt Thompson equalized with just 1:27 remaining to send the game into overtime and then a shootout tied at 4-4. Brown Bears goaltender Austin Severson stopped all four Fairbanks shooters in the shootout, while Kenai River scored twice for the 5-4 shootout win. JT Osborn and Pavlo Padakin had multi-point night's for the Ice Dogs, while Thompson and Bobby Murphy each had a goal and an assist for Kenai River.