NAHL announces new partnership with PuckStyle Hockey
November 6, 2020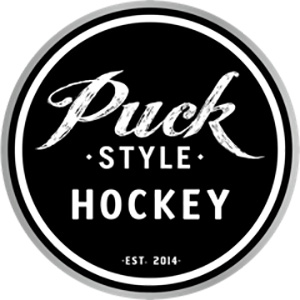 The North American Hockey League (NAHL) is pleased to announce that they have signed a new partnership with PuckStyle Hockey as the Preferred Tape and Laces Provider to the NAHL, NAPHL, and NA3HL for the 2020-21 season.
With headquarters located in Soudan, Minnesota, PuckStyle Hockey offers novelty item solutions for gift and pro shops in every league around the world. Beyond tape and laces, their hockey novelty items are perfect for corporate gifts, team gear and fundraising events. Fans and players alike deserve the highest quality memorabilia items with a unique and personalized touch and PuckStyle Hockey specializes in providing unique gifts for the most dedicated or novice hockey fan.
"We are excited to partner with one of the best junior leagues' in the world. Our quality of tape and laces will be a great match with the NAHL family of leagues and we have put together a program and pricing for teams and players that will be very beneficial," said Nate DiCasmirro, Co-Founder of PuckStyle.
More information can be found on their website at: https://puckstylehockey.com/
"We are excited about this new partnership with PuckStyle Hockey. Our teams will benefit from having a partner that provides high quality tape and laces at an affordable price, and in addition, their hockey-related memorabilia items are a great idea for anyone that loves hockey," said Alex Kyrias, Director of Communications, Marketing and Sales for the North American Hockey League.