Generals take over 1st place with third straight win
November 11, 2020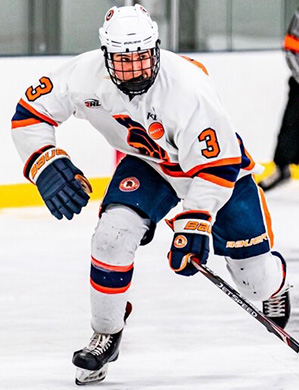 Bay State 2 @ Northeast 7 – The Generals took over sole possession of the lead in the East Division as they posted their third straight win on Tuesday with a 7-2 home win over Bay State.
Seven different players scored for the Generals and goalie Timothy Pesek made 28 saves in the win.
The Generals took an early 1-0 lead with a 1st period goal from Nick Wracker.
The Bobcats took over the lead early in the 2nd period with back-to-back goals from John Kosa and Zakary Justice to make it 2-1. The Generals regained the lead as Nicklaus Obourn and Deacon More scored later in the 2nd period to give the Generals a 3-2 lead after two periods.
In the 3rd period, the Generals salted the game away with four more goals in just over an eight-minute span as Payton Felix, Drew Schemmel, Sean Gorman, and Jacob Kosinski all scored to make it a 7-2 final.
Bay State goalie Nathan Moffitt stopped 61 of 68 shots in the loss.