Jensen at Vancouver Canucks Rookie Camp
Will Participate In Young Stars Tournament
September 11, 2011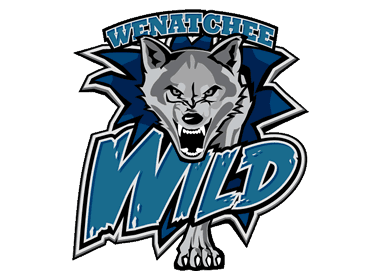 WENATCHEE, Wash. – Former Wenatchee Wild goaltender Brendan Jensen is used to denying opportunities. Now the El Granada, Calif., native will try to seize the opportunity before him.
Jensen is participating in the Vancouver Canucks' rookie camp, which began yesterday and concludes on Sept. 15.
The camp will provide the 18-year-old netminder, who is 6 feet 1 inch tall and 193 pounds, with exposure to some of game's best young talent and coaching. Camp will consist of on-ice practices and competition in the 2011 Young Stars Tournament in Penticton, British Columbia.
"This is a great opportunity for Jensen, and one I'm sure he will take full advantage of," said Wenatchee Wild assistant coach Chris Clark. "Brendan has a terrific work ethic and we are very happy it has paid off for him. He has the tools and mental toughness to play the position for a long time."
Jensen went 10-3-2 with the Wild during the 2009-10 regular season with a goals-against average of 2.09 and a save percentage of .917. He was even better in the 2010 playoffs, going 3-0 with a goals-against average of 1.63 and save percentage of .942.
Jensen went 8-13-1 with the WHL's Vancouver Giants last season with a goals-against average of 3.76.
All eight of the Young Starts Tournament games will be streamed live on Canucks.com. Vancouver's 4-game tournament schedule is below.
Game 1: vs. Edmonton – Sunday, Sept. 11, 7:30 p.m.
Game 2: vs. Calgary – Monday, Sept. 12, 4 p.m.
Game 3: vs. San Jose – Wednesday, Sept. 14, 4 p.m.
Game 4: vs. Winnipeg – Thursday, Sept. 15, 11:30 a.m.