NAHL announces partnership renewal with Warroad Hockey
November 12, 2020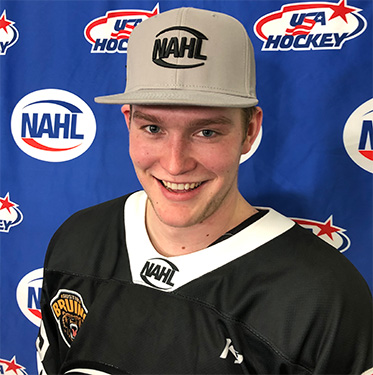 The North American Hockey League (NAHL) is pleased to announce that they have renewed their partnership with Warroad Original Hockey Company as the Preferred Hockey Apparel brand of the NAHL, NAPHL, and NA3HL for the 2020-21 season. As part of the agreement, Warroad will continue to be the sponsor of the NAHL TV platform on the NAHL website at www.nahl.com
Warroad Original Hockey Co. is renowned for its uncompromising focus on player performance, safety and recovery. Warroad began in 2018, when founder TJ Oshie started lending insider knowledge about what NHL players truly need to play at the highest level. In partnering with brand creators and product experts, Warroad instantly had a wealth of experience in technical product and hockey knowledge.
Warroad's obsession with quality comes from a belief that technical hockey apparel deserves progressive design ideals, technical materials and modern constructions. Cut Resistant. Anti-Bacteria. Moisture control. Fast dry. Ultra-lightweight. Durable. If a garment isn't right for hockey it doesn't exist. The team behind Warroad is a multidisciplinary team of experts that love hockey. They are laser focused on altering the perception of hockey apparel.
Warroad products are designed in collaboration with top tier NHL players and product professionals. Built from premium, hand-selected materials, with quality construction, style and performance. Warroad products are trusted by NHL hockey players to stand up to their everyday needs in and around the rink. Visit them online at: www.warroad.com
"Warroad is very excited to be back again this season with the North American Hockey League. As one of the premier junior hockey leagues in the United States, the NAHL has been a fantastic partner. The Warroad brand is looking forward to building on our relationship with the league, while continuing to expand our connections with each individual organization in the NAHL, the NAPHL, and the NA3HL," said Matt Grainda, Sales Director, Warroad Original Hockey Company.
"We received some great feedback last season about the Warroad products and brand and we look forward to introducing some of their new products to the players in our three leagues this season. Warroad is a brand that our players and hockey community identify with and enjoy," said Alex Kyrias, Director of Communications, Marketing and Sales for the North American Hockey League.