Bandits look strong in season opening win over Jr. Blues
September 11, 2011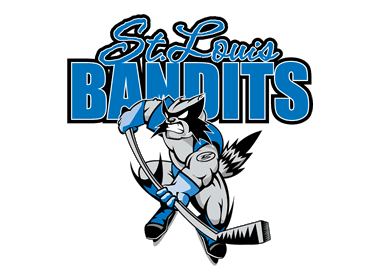 NAHL summary for Saturday, September 10th:
Springfield 2 @ St. Louis 6
Joe Kalisz, Cody Ganchar and Ryan Stouffer all had multi-point nights for the Bandits as they spoiled the debut of new Springfield head coach Ryan Hardy with a 6-2 win at the Hardees Ice Plex in Chesterfield, MO. Six different Bandits player scored including Charlie Hemstrom, who had the game-winning goal early in the 2nd period. St. Louis native and NAPHL gradute Kevin Walters had a goal for the Jr. Blues as did Shayne McLaughlin. Bandits goalie Spencer Viele got the win, stopping 24 of 26 shots, while Springfield goaltender Connor Girard suffered the loss making 37 saves.
Jamestown 7 @ Chicago 5
The Ironmen scored five 3rd period goals to storm back for a 7-5 win on the road at Chicago to stay perfect on the young season with a 2-0 record. Chicago jumped out to a 4-2 lead after the first two periods thanks to goals from Brandon Flood, Alec DeAngelo, Trevor Ladd and Lucas Henderson. However, Jamestown came roaring back with goals from seven different players in the game including multi-point nights from Wes Elrod, Anthony Stempin, Aaron Arm, Anthony Coles and Corey Beaulieu. Goaltender Curran McNamara got this win in goal for the Ironmen in his NAHL debut.
Fairbanks 3 @ Kenai River 2
Behind 3rd period goals from Pavlo Padakin and the game-winner from Alec Hajdukovich, the defending Robertson Cup Champion Fairbanks Ice Dogs got their first win of the season with a 3-2 victory on the road at Kenai River. Hajdukovich also scored in the 2nd period as the Ice Dogs erased a 2-0 deficit after the Brown Bears had grabbed the early lead thanks to goals from Jake Pollack and Austin Sture, who both had multi-point games. Forward JT Osborn posted two assists for the Ice Dogs in the win. Ice Dogs goalie Nick Heimer got the win making 33 saves, while Paul Bourbeau sufferd the loss for the Brown Bears making 37 saves.