Brahmas win sixth straight win 5-1 win on Monday
November 24, 2020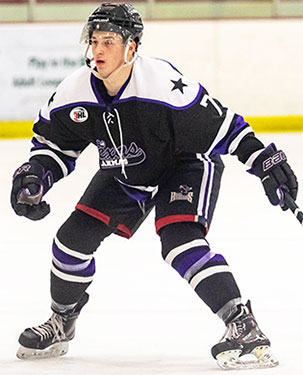 Mid Cities 1 @ TX Brahmas 5 – Seth Wyatt-Manning and Ben Mondou each scored twice as the Brahmas won their sixth straight game with a 5-1 win over the Stars on Monday night.
It was all Brahmas from the start as they scored three times in the 1st period to open up a 3-0 lead after 20 minutes, which included two goals from defenseman Wyatt-Manning and Mondou's first goal of the game.
In the 2nd period, the lead swelled to 5-0 as Mondou added his second goal of the game and Michael Dalaly also scored.
In the 3rd period, the Brahmas lost their shutout bid with under three minutes to go in regulation as Stamos Giatrakis scored for the Stars on the power play.
Brahmas goalie Logan Gorbitz made 10 saves in the win, while Nahuel Veyan made 35 saves in the loss.