Sunday Wrap-Up: Generals, Capitals, Rhinos win on Sunday
December 14, 2020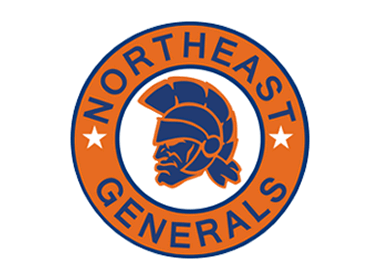 Bay State 1 @ Northeast 9 – The Generals fired 70 shots on goal and got a six-point night from Carson Asper as they handed the Bobcats a 9-1 loss on Sunday. It was all Generals from the start as they scored five goals in the 1st period to take a 5-0 lead, which included two goals from Asper and others from Jacob Kaminski and two from James Clarke. Drew Schemmel added a 2nd period goal and Ben Pizzimenti scored two goals in the 3rd period and Kaminski also added his second goal of the game. Zakary Justice had the lone goal for the Bobcats. Timothy Pesek made 24 saves in the win, while Zack Roncarati made 41 saves in the loss.
TX Brahmas 0 @ Atlanta Capitals 3 – Thanks to a 39-save shutout by Atlanta goalie Greg Smith, the Capitals snapped the Brahmas 10-game winning streak thanks to a 3-0 win on Sunday, which salvaged one win in the three-game series. The game was a goaltending duel between Smith and Brahmas goalie Dolan Gilbert until midway through the 3rd period when the Capitals finally broke through to break the scoreless tie as Eddie Slack scored his 11th goal of the season to make it 1-0. Goals later in the period from Kirill Nikulichev and Nicholas Cyprian secured the 3-0 win. Gilbert made 24 saves in the loss.
TX RoadRunners 4 vs. El Paso 6 – The Rhinos opened up their early week series against the RoadRunners with a 6-4 win on Sunday. It was the RoadRunners who opened up a 3-0 lead as two goals from Logan Bellar and another from Derek Boutin made it a 3-0 game. The Rhinos started their comeback midway through the 2nd period as goals from Trey Erramouspe, Cole Schneider, and Wyatt Allan tied the game at 3-3. Texas regained the lead on a goal from Mason Evans, but the Rhinos again tied the game with a goal from John Mulvihill. In the 3rd period, goals from Jacob Robinson and another from Schneider secured the win. Jordan Belley made 23 saves in the win, while Jaxon Taylor made 39 saves in the loss.