Jr. Bruins defeat Bighorns on Tuesday, 8-2
December 16, 2020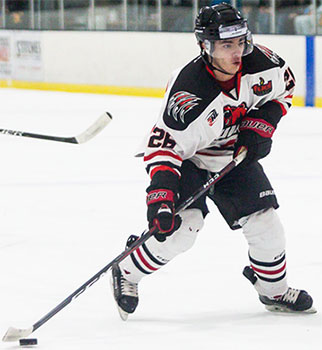 Missoula 8 @ Helena 2 – The Missoula Jr. Bruins got five-point games from both Liam Bland and Pablo Frank as they defeated the Helena Bighorns on Tuesday afternoon, 8-2.
The Jr. Bruins jumped out to a 2-1 lead in the first period as Frank and Bland both found the back of the net to give the Bruins a lead they would never relinquish. The Bighorns kept pace with a goal later in the period from Isaac Ellingson to make it 2-1 after one period.
The lead swelled to 5-2 in the 2nd period as Owen Miley, Ian McIntosh, and Sam Skillestad all found the back of the net, while Alex Bailey had the other goal for the Bighorns.
In the 3rd period, Missoula tacked on three more goals as Bland and Frank found the back of the net for the second time in the game, as did Skillestad to make it a 8-2 final.
Will Hays picked up the win in goal for the Jr. Bruins, while Kevin Taunton took the loss for Helena.