Mustangs complete sweep with shutout on Sunday
January 4, 2021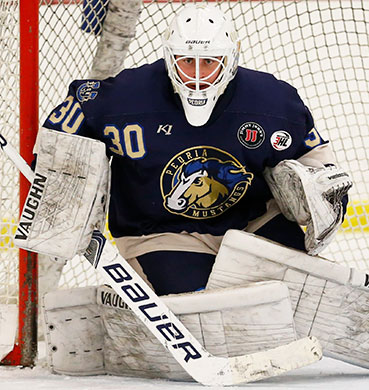 St. Louis 0 @ Peoria 4 – Mustangs goalie Cole Walter stopped all 15 shots that came his way for his fourth shutout of the season as the Mustangs completed a weekend sweep of the Jr. Blues thanks to a 4-0 win on Sunday.
After a scoreless 1st period, all the scoring was done in the 2nd period. Four different players lit the lamp for the Mustangs in a 15-minute stretch, which included goals from Tony Campise, Jared Wisely, George Giese, and Connor Bennett.
St. Louis goalie Owen Carlson made 25 saves and allowed three goals before being replaced by Ben Winkler, who made 10 saves and allowed one goal.
The win pulled the Mustangs to within four points of division-leading Rochester.