Grizzlies, Brahmas, RoadRunners pick up Sunday wins
January 11, 2021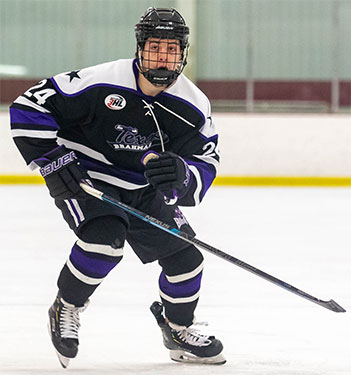 Rochester 5 @ St. Louis 0 – The Grizzlies dominated from start to finish, outshooting the Jr. Blues 32-12 on their way to a 5-0 win, which completed a weekend sweep. Peyton Hart scored the first goal of the game with a shorthanded goal that would stand as the game-winner. Yotaro Nakadate and Cole Gibson would add goals in the 2nd period and Garrett Smith and Hart would add 3rd period goals. Jr. Blues goalie Jeb Lindy made 27 saves in the loss.
TX RoadRunners 3 vs. Northeast 2 – RoadRunners goalie Christian Wong-Ramos made 38 saves and Tim Marsico had three points as the RoadRunners defeated the Generals, 3-2 on Sunday. The Generals had two different one-goal leads in the game as Deacon More scored first in the 1st period, which was answered by a goal from Mason Evans for Texas. The Generals took a 2-1 lead in the 2nd period on a goal from Drew Schemmel. However, the RoadRunners again had an answer as a goal from Marsico tied the game at 2-2. With :51 seconds remaining in regulation, the RoadRunners got the game-winner from Garrett Wilderman. Generals goalie Patrick Colburn made 33 saves in the loss.
Oklahoma City 0 @ TX Brahmas 4 – The Brahmas took over 1st place in the South Division thanks to a 4-0 shutout win over the visiting Blazers on Sunday. Blake Rothstein led the way with two goals and an assist and Brahmas goalie Dolan Gilbert posted his first shutout of the season, making 15 saves. After a scoreless 1st period, the Brahmas took control in the 2nd period as Rothstein netted both of his goals and RJ Muckensturm scored to make it a 3-0 game. Ian Erdman would add a goal in the 3rd period to complete the 4-0 win. Jacob Ahl took the loss in goal for Oklahoma City, making 17 saves.