Rhinos shutout Drillers to conclude series
January 22, 2021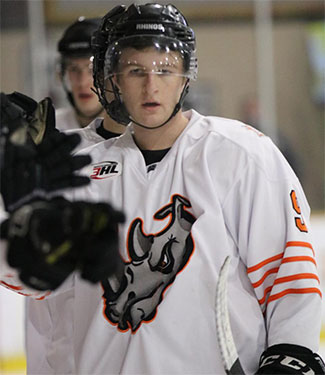 Louisiana 0 @ El Paso 4 – Rhinos goalie Rustam Kulizade stopped all 10 shots he faced for his first shutout of the season as El Paso defeated the visiting Louisiana Drillers 4-0 in the final game of a three-game series on Thursday.
After a scoreless 1st period, the Rhinos jumped ahead 2-0 in the 2nd period with goals from Jacob Robinson and John Mulvihill.
In the 3rd period, the Rhinos scored two more goals to put the game out of reach as Mulvihill added his second goal of the game and Ian Carpenter also scored.
Drillers goalie Chris Branch played well in the loss, making 49 saves.