Rhinos clinch playoff spot with sweep
February 23, 2021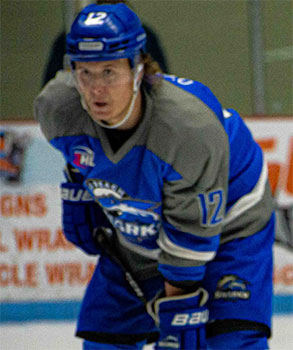 TX RoadRunners 3 @ El Paso 6 – The Rhinos became the first team from the South Division to clinch a spot in the Fraser Cup Playoffs thanks to a 6-3 win on Monday over the RoadRunners. Six different players scored for the Rhinos including Noah Decker and Gino Sessa in the 1st period, Luke Anderson, Cole Schneider, and Colton Chipman in the 2nd period and Preston Hazleton in the 3rd period. The RoadRunners got a goal in each period, including Jaron Ketterman in the 1st period, Logan Bellar in the 2nd period, and Ketterman again in the 3rd period. Rustam Kulizade made 13 saves in the win, while Jaxon Taylor made 25 saves in the loss.
Atlanta 1 @ TX Brahmas 5 – The Brahmas kept pace with the 1st place Rhinos and crept closer towards a playoff berth thanks to a 5-1 win over the visiting Capitals on Monday. Five different players scored for the Brahmas, but it was Atlanta who was first on the board thanks to a 1st period goal from Gunner Moore. Jacob Kalandyk and Leevi Selanne scored later in the period for the Brahmas to put the home side ahead 2-1 after one period. In the 2nd period, the Brahmas made it 4-1 on goals from Tyler Blanchard and Blake Rothstein. In the 3rd period, a goal from Michael Imala completed the scoring. Dolan Gilbert made 26 saves in the win, while Matthew Genter made 51 saves in the loss.
Titans 1 @ Sharks 3 – Aleksandr Gamzatov had a goal and an assist to pace the Sharks to a 3-1 win over the Titans on Monday. The Sharks opened up a 2-0 lead with 1st period goals from Kyle Gilbert and George Fomin. The Titans cut into the lead midway through the 2nd period on Brandon Avesov's team-leading 18th goal of the year. However, a goal later in the 2nd period from Gamzatov would secure the 3-1 win. Artem Lantukh picked up the win in goal, while Ethan Kavanaugh took the loss.