New Ulm Steel announces new ownership group
March 19, 2021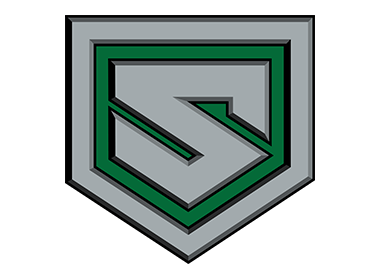 The North American 3 Hockey League (NA3HL) has announced that it has approved the application and transfer of membership of the New Ulm Steel to Kelly Kasik, who has purchased the team from Steve Black.
Kasik, who has been a real estate investor for the past 16 years, is currently living in San Jose, California, but will be moving to Denver later in the next year where she will run the Steel. She said that her trek into hockey began three years ago. Her husband, Geoff Stahl, is a graduate of the University of Maryland and has a degree in Physical Sciences (Aerospace Engineering/Computer Science). Kasik said that she will run the team with her husband having a hand in it. He has been employed by Apple Inc. for the past 21 years.
"I was in New Ulm a couple of weeks ago and was in a meeting with the City officials and met with Tom (Schmitz, New Ulm Park and Recreation Director) and looked around the town and fell in love with it," said Kasik. "I really want this to be a community-based team and have the town involved in it. The community is a huge part of the Steel team and I want to keep it that way. I want to hire some more people and grow the success of the franchise. I want to do more events in New Ulm with the Steel."
Kasik has announced that current Steel head coach Zach Stepan will remain the head coach and will also assume the duties of General Manager for the 2021-22 season. Kasik said that in her initial meeting with Stepan, she felt he was the right person for the job as GM. "When I first met Zach, I could tell right away how passionate he was about the team and everything he wanted to implement and change. He had some great ideas on how to make this team better I just felt he was the perfect person."
After two promising seasons in 2018-19 (25 wins) and 2019-20 (31 wins), the Steel took a step back this season, posting a 6-24-4 record through 34 games as of March 17th.
Stepan said that he is he is very happy that Kasik decided to keep him on board and let him wear two hats as head coach and full-time General Manager. "It is very normal for a new ownership group to come in and say that they want to bring in their own people — people that they trust — and after meeting with them it looks like they trust me with the GM job and that is very humbling," Stepan said. "But at the same time it is going to be a lot more work and a lot of learning curves. Having to have the final say on things for me will be nice but at the same time I have a lot more responsibility and I need to be ready for it."