Generals, Titans, Americans win on Tuesday
March 24, 2021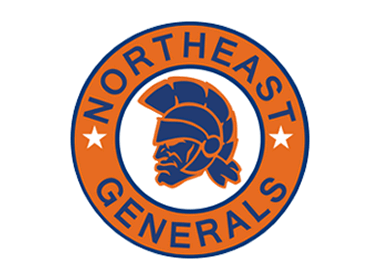 Danbury 2 @ Northeast 5 - Five different players scored as the Generals pushed their winning streak to five straight games with a 5-2 win over the Jr. Hat Tricks. After a scoreless 1st period, the Generals took control with four goals in the 2nd period to take a 4-0 as Carson Asper, Deacon More, Jackson Lynch, and Braeden Kennedy all lit the lamp. The Jr. Hat Tricks mounted a 3rd period comeback with goals from Nate Mastrony and Cole Madzey, but an empty-net goal from Nick Ramm secured the 5-2 win. Northeast goalie Patrick Colburn made 23 saves in the win, while Nathan Hadley made 34 saves in the loss.
Titans 4 @ Sharks 1 – Titans goalie Grant Goodson made 42 saves to lead his club to a 4-1 win over the Sharks on Tuesday. Eyan Gonzalvez-Helm and George Haigley each scored two goals in the win. Gonzalvez-Helm and Haigley each scored in the 1st period to put the Titans ahead 2-0. Gonzalvez-Helm scored again in the 2nd period to make it 3-0 and Haigley added a 3rd period goal. Zan Mojzer scored the lone goal for the Sharks, which was shorthanded late in the 3rd period. Sharks goalie Greyson Skirpan made 36 saves in the loss.
Great Falls 3 @ Helena 2 – Alex Jackson's goal with :31 seconds remaining in regulation was the difference as Great Falls picked up a 3-2 win in Helena on Tuesday. The Bighorns opened the scoring with a 1st period goal from Nick Cofer. The Americans took a 2-1 lead in the 2nd period with goals from Daniel Crutcher and Kellen Harris. Helena would tie the game at 2-2 midway through the 3rd period as Isaac Ellingson netted his 14th goal of the season. Jackson's goal late in the 3rd period was his 19th of the year. Americans goalie Zac Hattan made 32 saves in the win, while Anthony Adleman made 23 saves in the loss.