NA3HL team returns to Breezy Point, Minnesota
April 28, 2021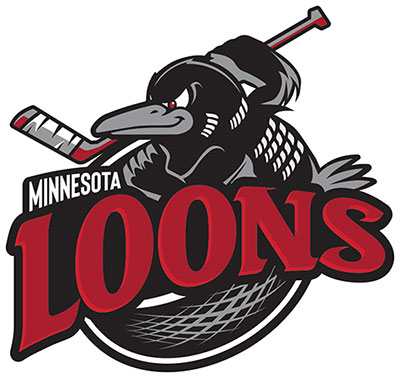 The North American 3 Hockey League (NA3HL) has announced that it has approved the membership of the Minnesota Loons, who have purchased the inactive Breezy Point membership. The Minnesota Loons are located in Breezy Point, Minnesota and will begin play in the NA3HL's West Division beginning in the 2021-22 season.
"For many years, Breezy Point was a popular and consistent market in the NA3HL and we are glad to see that return after a year of dormancy. With a renewed commitment from an experienced ownership group, they should be able to make an immediate impact in an already very competitive West Division. We are excited for their return to an area that our leagues have consistently drawn players from and been able to develop and advance to the next levels of hockey," said NA3HL Commissioner Blake MacNicol.
The Minnesota Loons are owned by MHCPA, LLC, which include owners Chris Stewart, Anthony Maucieri, and Craig Larson. The team will play out of Breezy Point Ice Center, which was formerly home to the NA3HL's Breezy Point North Stars from 2012-2020.
"The Minnesota Loons are excited to bring Junior Hockey back to the lakes area," said Craig Larson, who is the General Manager of the Minnesota Loons. "With our hockey-minded ownership group and combined years of high level junior and professional coaching experience, we believe that we have the right combination of a full development process package, for motivated junior hockey players."
Chris Stewart is a former professional ice hockey forward. He played in the National Hockey League (NHL) for the Colorado Avalanche, St. Louis Blues, Buffalo Sabres, Minnesota Wild, Anaheim Ducks, Calgary Flames, and Philadelphia Flyers. He played junior hockey with the Kingston Frontenacs of the Ontario Hockey League (OHL).
Since 2013, Craig Larson has served as head boys High School Hockey Coach for the Northern Lakes Lightning, playing out of Breezy Point, MN where he has held that position for eight years. He also served as General Manager for the Breezy Point North Stars for five years. Prior to arriving in Breezy Point, coach Larson was Coach and General Manager in the NA3HL and MNJHL junior hockey leagues. During those seasons, he worked with the Minnesota Flying Aces and Granite City Lumberjacks, where also during that time his teams advanced over thirty players to the college level and higher-level junior ranks.
Anthony Maucieri brings a wealth of experience in the local hockey and business community. Maucieri has coached youth and high school hockey, for over 20 years, as well as having served 4 years as youth hockey president. His son, Josh Maucieri starred on both the Northern Lakes high school hockey team, Breezy Point North Stars (NA3HL) and Swan Valley Stampeders (MJHL) and now plays at St. Thomas University. Anthony is a local business owner and will bring his successful business knowledge to our growing hockey vision for the Junior hockey program.
Any team inquiries can be directed to Craig Larson via email