Bulls Joe Kozlak commits to Army
September 26, 2011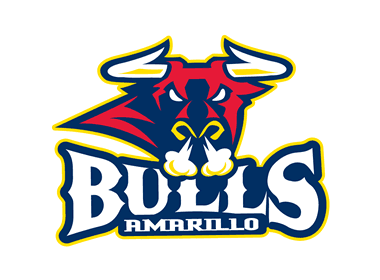 The Amarillo Bulls of the North American Hockey League(NAHL) have announced that forward Joe Kozlak has committed to Army (Atlantic Hockey) for next season.
Kozlak becomes the 7th member of the Bulls to announce his commitment to an NCAA program. The gritty forward has had a quick start to the 2011-2012 season by posting five points in four games at the NAHL Showcase.
"It's always been a dream of mine to play Division I hockey and getting a chance to play at a Military Academy is amazing," Kozlak said. "If everything works out with my application, I will be playing hockey at West Point next year and see my dream come true."
"I am extremely excited for Joey and his decision to pursue his education and hockey career at Army," said Bulls Head Coach Dennis Williams. "Joe is a great example of a player who has the grit and determination to succeed. Joe is a very goal oriented and determined individual. He is a workaholic when it comes to getting better."
The Duluth, MN native had 17 goals and 20 assists for 37 points in 57 games for the Bulls during the 2010-2011 season. He led the team with 183 shots on goal. In the post season, Kozlak continued his great play with five points (2 goals, 3 assists) in 12 games, and had 34 shots on goal. Kozlak said he owes much of his success to the Amarillo Bulls coaches Dennis Williams and Rocky Russo for providing a strong structured program.
"They push us hard and teach us the game, and not just go out there and play," Kozlak said. "They are hands on all of the time. The extra workouts at Elite MMA have been great for our conditioning. Everything we do is dedicated to hockey."
"Army is very fortunate to getting such a high character person," added Williams. "Joe has proven time and time again that hard work pays off. I am very happy for Joe and his accomplishment. We are fortunate to have Joe back another season, and we will be looking upon him to continue to be a leader both on and off the ice."
After a 3-0-1 start at the NAHL Showcase, the Amarillo Bulls jump into South Division play next weekend with a trio of games against the New Mexico Mustangs. The two teams will first play next Friday, Sept. 30 at 7:30 pm Mtn, 8:30 pm central, at the Santa Ana Star Center in Rio Rancho New Mexico. The following night, is the Bulls home opener on Saturday, Oct. 1 at the Budweiser Bull Pen in the Amarillo Civic Center.