August 20, 2021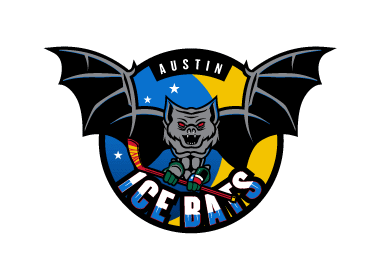 The 3View series will feature an in-depth look into all NA3HL teams in preparation for the 2021-22 season, with two teams being highlighted daily, leading all the way up until the start of the regular season. 3View goes in-depth into each NA3HL team and will include interviews with all the head coaches in the NA3HL, as they provide fans with their expectations and outlook for the 2021-22 season, including taking a look at their potential roster and their strengths as a team for the upcoming season. It will also take a look back on the 2020-21 season and how each team fared and what they accomplished. Best of all, 3View will provide the fans of the NA3HL with an inside look at their favorite team and what to expect.
Austin Ice Bats
2020-21 Record: Did not play
2021 Playoffs: Did not play
Head Coach: Phil Oberlin
2021-22 Division: South
Entering their first season in the NA3HL, the Austin Ice Bats will look to gain an early foothold in the South Division — no easy task, as it was two South teams that featured in the final six competing for the Fraser Cup in April.
Head Coach Phil Oberlin relishes the challenge, and knows that on-ice success begins with a roster of players willing to go the extra mile for their teammates.
"Our main focus is becoming a cohesive group and getting better every single day. If we play for each other, we know we'll be competitive in every game and be a hard team to play against," he said.
Tactically, look for Austin to hit the ground running with an intense brand of hockey. From the first time the Ice Bats convene for camp, Oberlin wants to see his team playing at a game-level pace.
"I expect our players to play a high-tempo and physical game. As an expansion team we need to establish an identity very quickly and we're going to demand a lot of our guys early on," he said.
That kind of intensity lends itself well to a younger, more exuberant team. The Ice Bats will have plenty of fresh faces, but Oberlin is counting on a few veteran voices to help keep the team focused as well.
Watch: Austin Ice Bats season preview
"We're going to be a younger team, but we've brought in players who have junior hockey experience to create a balance of youth and experience. I believe we have some good leadership on our roster and that's the key to any team's success.
"We have some experienced players such as Lucas Helland, Max Jacoshenk and Brandon Shantz who have all had success with winning junior programs. They'll be able to lead our younger players on the ice, but we fully expect immediate impacts from some of our younger players like Dominic Toews, Maddox Hoff and Mercer Twomey," he said.
Wins and losses aside, however, Oberlin says a triumphant debut campaign will be marked by player development. From climbing the Junior hockey ladder to earning an NCAA commitment, advancement will be paramount.
"The level of success for our program in the first year is going to be measured by how many of our players earn opportunities to be seen and move onto the next level," he said.
"Simply put, it's everything to our program," said Oberlin, "The facility we have in Austin is unmatched by any other program in the NA3HL. We know as we progress, we'll become a destination for young hockey players to develop and move onto the NAHL. Geographically, we're in the heart of the NAHL's South Division; our players are being treated as professionals with unlimited ice availability, strength & conditioning facilities in the rink, an affiliation with Corpus Christi - which is only going to grow - and an ownership group who wants our players to move on."
Next up: Badlands Sabres