Milwaukee Power name Esau as new Head Coach
August 23, 2021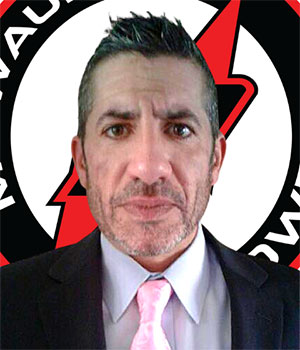 The Milwaukee Power of the NA3HL are thrilled to announce the hiring of Stephen Esau as the team's new Head Coach & Assistant GM for the 2021-22 season.
Entering his first season with the Power Stephen brings a breadth of coaching, scouting, and recruiting experience that spans 26 years inside various Junior leagues. Most recently he was the Assistant Coach with the Yellowstone Quake of the NA3HL.
Growing up in Pittsburgh, Stephen's playing career began in Western Pennsylvania with the Pittsburgh Stars before breaking into the professional ranks with the Las Vegas Aces of the PSHL. After his playing career ended Stephen focused his passion for the game towards coaching, scouting, recruiting, and preparing the next generation of athletes.
"Stephen brings a wealth of experience and leadership to the Milwaukee Power," stated Kevin Marion – VP of Hockey Operations/GM of the Milwaukee Power. "He comes to the Power with a strong work ethic and the drive to succeed. He is very well respected by coaches in the NAHL and we are excited for Stephen to get to Milwaukee and get to work with the boys and our staff."
Stephen has cultivated a championship winning ethic that he is eager to share with the Power organization and the players on the roster. "I have been described as a player's coach who is very firm but also very fair," said Esau. "I coach with love and passion which trickles through the teams I coach. I teach a lot of different styles of hockey in order for my teams to play any type of game the opponent wants to throw at us that night. My teams play heavy, hard and fast. The most important quality of my coaching style is I am a very genuine and I try to do my best to inspire others to do more than they ever thought was possible in and out of the rink."
Chase Ernst, CEO/President of Local Hockey Partners LLC and the Milwaukee Power, believes Stephen brings exactly what he was looking for in their next Head Coach.
"Confidence, professionalism and patience!" said Ernst. "Stephen believes in himself and carries himself like a true pro on and off the ice. His years of experience grinding inside the coaching ranks, the vast knowledge he has of the game itself and the respect he has for the game truly inspired me during our interviewing process and I am confident it will inspire our players this upcoming season."