Ice Bats announce affiliation with NAHL's IceRays
August 26, 2021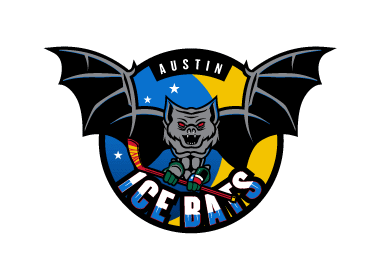 The Austin Ice Bats of the NA3HL have announced an affiliation with the NAHL's Corpus Christi IceRays.
The affiliation will help both organizations as the two teams will see players progress forward from the NA3HL to the NAHL. For the IceRays, this means that the Ice Bats will work as a funnel system to the IceRays with players having the potential to be brought up.
Austin head coach Phil Oberlin shared his excitement stating, "As an NA3HL expansion team, having a direct affiliate in the NAHL is a great opportunity for us to build our program the right way. This affiliation will create a great working relationship for both sides and for the players to reach their goals."
This is the first season in the NA3HL for the Austin Ice Bats who were announced as an expansion team to the league in April. This is not the first time that the Ice Bats have hit the ice, though. The team was originally founded in 1996 and played in the WPHL. The team took the similar path as the IceRays from the WPHL to the CHL in 2001.