3View: Louisiana Drillers
August 26, 2021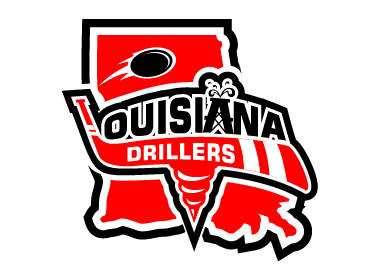 The 3View series will feature an in-depth look into all NA3HL teams in preparation for the 2021-22 season, with two teams being highlighted daily, leading all the way up until the start of the regular season. 3View goes in-depth into each NA3HL team and will include interviews with all the head coaches in the NA3HL, as they provide fans with their expectations and outlook for the 2021-22 season, including taking a look at their potential roster and their strengths as a team for the upcoming season. It will also take a look back on the 2020-21 season and how each team fared and what they accomplished. Best of all, 3View will provide the fans of the NA3HL with an inside look at their favorite team and what to expect.
Louisiana Drillers
2020-21 Record: 13-23-4, 30pts (5th in South Division)
2021 Playoffs: Did not qualify
Head Coach: Shawn McNeil
2021-22 Division: South
After breaking through with back-to-back seasons of 20+ wins, the Louisiana Drillers took a step back with 13 wins in 40 games — missing out on the South Division playoff cut.
Part of Louisiana's down year can be attributed to the introduction of two strong clubs in Oklahoma City and El Paso to the division, each of whom earned playoff bids last season. But with the talent pool getting even deeper this year as Austin joins the fray, getting back into the postseason picture certainly isn't getting any easier.
With a renewed dedication to "defense first" hockey, though, the Louisiana coaching staff is confident in the team's ability to rebound in 2021-22.
"The main thing that needs to improve is our defensive zone play. We had two high-end goalies last year that we couldn't help out," said Assistant Coach Alex Domas, "We also need to raise the level of physical play on our team. Last year, we did a better job of reducing the number of bad penalties taken. We want to try and do the same this year."
Watch: Louisiana Drillers season preview
Louisiana's roster boasts a wealth of talent, including returning players who earned Top Prospects honors last season in forward Josh Hrip, defenseman Frank Steinway and forward Thomas Mougin.
Those standouts, combined with a few new faces throughout the lineup, will set the tone for a Louisiana squad looking to make a charge up the South standings.
"Other returning players like Mark Kurliandchyk, Chris Branch and Tim Miller will also help lead the way for our team. During the off-season, we've also added Anderson O'Connor and Zan Mojzer who we expect to help lead our team as well," said Domas.
That list of personnel will look to up the pace on the ice and set a new standard in the locker room. And if all goes to plan, Domas says that Drillers fans can anticipate a must-watch team this season.
"(Fans) can expect a faster and more physical team. We have a lot of returning players this season, and hope this can help build chemistry early on in our season," he said.
The Drillers earned two college commitments last season, which shows the strength of the organization despite slipping down the standings. Domas expects that success in development and advancement to continue as on-ice victories pile up.
"At the end of the day, every player's goal is to advance to the next tier. Our coaching staff enjoys seeing our players practice with NAHL teams throughout the season. Of course, our main job as coaches is to put together a competitive team in every game we play. Player advancement is very important to us as well," he said.
Make no mistake, though, Domas and the Drillers are locked on one target this year.
"To have a successful year, making the playoffs this season is what needs to happen," he said.
Next up: Mason City Toros