August 26, 2021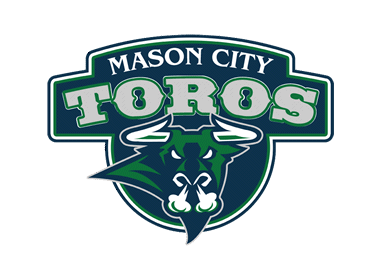 The 3View series will feature an in-depth look into all NA3HL teams in preparation for the 2021-22 season, with two teams being highlighted daily, leading all the way up until the start of the regular season. 3View goes in-depth into each NA3HL team and will include interviews with all the head coaches in the NA3HL, as they provide fans with their expectations and outlook for the 2021-22 season, including taking a look at their potential roster and their strengths as a team for the upcoming season. It will also take a look back on the 2020-21 season and how each team fared and what they accomplished. Best of all, 3View will provide the fans of the NA3HL with an inside look at their favorite team and what to expect.
Mason City Toros
2020-21 Record: 27-11-2, 56 pts (1st in West Division)
2021 Playoffs: Won Fraser Cup Championship
Head Coach: Nick Bruneteau
2021-22 Division: West
Celebrating their 10th anniversary season in 2020-21, the Mason City Toros (formerly North Iowa Bulls) capped off their "Decade of Dominance" in style, knocking off the Rochester Grizzlies to win their fourth Fraser Cup in that 10-year span.
But it's a new day in Mason City. Freshly rebranded as the Toros, and with a different voice behind the bench following former Head Coach Todd Sanden's promotion to the organization's new NAHL team, the champions are ready to defend their title with the same swagger they have played with before.
It's hard to duplicate the success Coach (Todd) Sanden has had over the years here in Mason City," said Head Coach Nick Bruneteau, "But we feel with the addition of myself and (Assistant Coach) Marquise Cotten that we can build off of the team's previous success while keeping the same winning culture and expectations that have already been established. We are also fortunate to have Coach Sanden working side by side us as G.M. to help keep the winning ways in Mason City."
That "winning culture" permeates every facet of the organization. From piling up the wins on the ice to seeing alumni turn into impact players in the NAHL and NCAA, the Toros have become a destination team for players looking to compete for championships at the Junior level and develop skills to flourish at the next step of their careers.
Now, with an NAHL team sharing their home, the Toros can offer an even more seamless transition for players ready to make the jump to Tier II hockey.
"Player advancement and skill development are very important to our organization. We've had lots of players over the years earn opportunities in the NAHL, including Lucas Wahlin, who started with our NA3HL team and next season will be in the USHL. Helping these players grow and advance their careers is the number one goal for our staff. We feel that having two teams in one city will be a great benefit for our players and provide them with extra opportunities to reach the next level," said Bruneteau.
Watch: Mason City Toros season preview
Though rosters will continue to shift as Junior teams at every level complete training camps, Mason City expects to have a few key contributors from last year's championship squad back in the green and blue this year — including Jack Campion, who earned an NAHL tender with the Johnstown Tomahawks last season.
"(Campion), Brendan Sloth, Carter Newpower, Shota Kaneko, and Sota Isogai are all returning players who we expect to have monster seasons. It's great to have good players returning but it's more important to have good people and leaders back, and we feel they check all those boxes," said Bruneteau.
With a standard of success already established, and some steady veteran voices in the locker room, Bruneteau expects to hit the ground running in his first year as bench boss.
"(We will play) passionate, competitive, and high-intensity hockey, all while showcasing our team, staff and community core values," he said.
The season after a championship victory is a unique challenge in any sport. Keeping the work ethic at the level it needs to be, avoiding complacency and living up to your own accomplishments can be difficult hurdles to clear, but the Toros are well-prepared for such obstacles.
"We want to win the Fraser Cup," said Bruneteau, "but success for us will be defined as getting better each day, both on the ice as players and off the ice as people.
Next up: Mid Cities Jr. Stars