August 27, 2021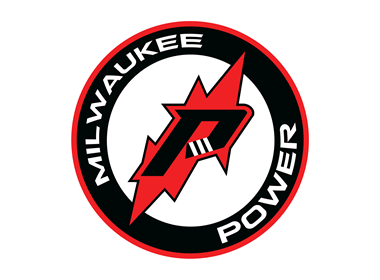 The 3View series will feature an in-depth look into all NA3HL teams in preparation for the 2021-22 season, with two teams being highlighted daily, leading all the way up until the start of the regular season. 3View goes in-depth into each NA3HL team and will include interviews with all the head coaches in the NA3HL, as they provide fans with their expectations and outlook for the 2021-22 season, including taking a look at their potential roster and their strengths as a team for the upcoming season. It will also take a look back on the 2020-21 season and how each team fared and what they accomplished. Best of all, 3View will provide the fans of the NA3HL with an inside look at their favorite team and what to expect.
Milwaukee Power
2020-21 Record: 11-29-0, 22 pts (5th in Central Division)
2021 Playoffs: Did not qualify
Head Coach: Stephen Esau
2021-22 Division: West
The Milwaukee Power stormed onto the NA3HL scene with 29 wins in their inaugural campaign, but have fallen short of that standard in each of the last two seasons.
Last year's Power squad competed well in the Central Division, but finished 17 points shy of the postseason cut line.
But General Manager Kevin Marion and the rest of a refreshed Power staff know that a short memory is everything in this business, and they are looking forward to a clean slate in the new year.
"Our staff has turned 180 degrees from the 2018-19 season, so that is all behind us. 90% of the people that were on that staff are no longer here," he said. "Our staff is now here for the long run and we have improved both in the front office and on the ice. We are focusing on signing our local players that are proud to wear a Milwaukee Power jersey."
With a new bench boss in Stephen Esau, the new-look Power expect to be a team to watch in 2021-22.
"Power fans can find our new coaching staff engaging with Power players, community and putting wins and development on the ice. Our team will be a hard-working, fast club that hopes to compete well in the strong Central Division," said Marion.
Bringing back some of last year's key players in Teddy Marion, Mason Ausmus and Nate Stone will help Esau cement his philosophy in the locker room. Marion is excited by the prospect of having three of the team's top 10 scorers last season once again don the black and red.
Watch: Milwaukee Power season preview
"A late-season hand injury slowed Teddy's production, but we expect last year's Top Prospects player to be a leader on and off the rink and garner high-end collegiate opportunities as the season goes forward. Teddy will also wear the "C" this season as the fourth captain in Power franchise history….Ausmus, coming off a 19-point campaign, will be the leader on the blue line. Another Top Prospects player from last season, we expect a huge year from Mason and for him to garner high-end collegiate opportunities…Stone, a Fairbanks Ice Dogs draft pick this year, was a late-season addition and made an immediate impact with the Power last year. Nate brings good size and speed back to the Power and we look forward to watching Nate have a full season with us and expect big statistical numbers from him," he said.
Those players, and other veterans, will have their eyes not only on a Fraser Cup playoff spot for the Power, but also on earning a collegiate commitment this season. Marion says they are in a perfect place to achieve those goals, as advancement and development remain paramount to Milwaukee's success as an organization.
"Advancing and developing our players is the number one priority and emphasis for our Local Hockey Partners ownership group. Over our first three seasons in the league, we have had a total of 21 players move into the collegiate NCAA and ACHA ranks," said Marion.
Milwaukee boasts an impressive advancement record, both in moving players to the NAHL and NCAA.
"Last season, our captain Garrett Alton advanced to NCAA D3 Finlandia University and defenseman Mason Proskin advanced to NCAA Lebanon Valley College. Additionally, three other Power players achieved ACHA collegiate playing opportunities. We were also tremendously proud of the two players we had drafted and one that was tendered in the NAHL," said Marion.
Looking ahead, Marion and the Power have their sights set on the Central Division crown.
"Increasing the totals in the win column is an obvious goal, but also competing to win a division championship and achieve our first season of success would be a tremendous feather in the cap for our entire staff and players," said Marion.
Next up: Minnesota Loons