September 4, 2021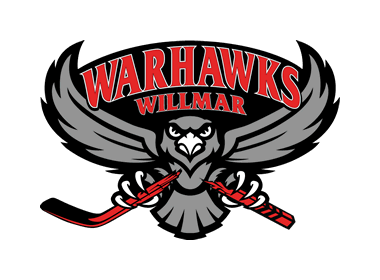 The 3View series will feature an in-depth look into all NA3HL teams in preparation for the 2021-22 season, with two teams being highlighted daily, leading all the way up until the start of the regular season. 3View goes in-depth into each NA3HL team and will include interviews with all the head coaches in the NA3HL, as they provide fans with their expectations and outlook for the 2021-22 season, including taking a look at their potential roster and their strengths as a team for the upcoming season. It will also take a look back on the 2020-21 season and how each team fared and what they accomplished. Best of all, 3View will provide the fans of the NA3HL with an inside look at their favorite team and what to expect.
Willmar WarHawks
2020-21 Record: 22-18-0, 44 pts (3rd in West Division)
2021 Playoffs: Lost in Division Final
Head Coach: Kirk Olimb
2021-22 Division: West
Following back-to-back seasons below the playoff cut line, the Willmar Warhawks came alive in 2020-21 to claim the third spot in the West Division during the regular season, before sweeping the Granite City Lumberjacks in the division semifinals and coming to within one win of a Fraser Cup Championship berth.
Head Coach Kirk Olimb knows how difficult it is to win in the West Division not only during the regular season, but during the postseason as well. After a run like the one his team went on last year, Olimb and his staff have identified what worked (and what didn't), and will use that as a formula for success in 2021-22.
"Last year was certainly a successful one for us, both on and off the ice. In order to continue to build on that, we need to come into each practice and game with the same workmanlike attitude we came in with each day last season. To us, we'll always be the underdogs in our division and we like to play with that type of chip on our shoulder. It's really the only way to battle through the West Division with the likes of Granite City and North Iowa (now Mason City) always putting together such tremendous teams," said Olimb.
Willmar boasted plenty of talent throughout the lineup last season, which led to a remarkable nine skaters earning college commitments, but also sets the team up nicely as young role-players from the 2020-21 squad look forward to new opportunities to thrive atop the depth chart this year.
Players like Jeremiah Konkel, Elbridge DeKraai and Ben Leudtke, among others, will spearhead the 2021-22 Warhawks, with the potential for even more members of last year's team to once again pull on the Willmar sweater pending NAHL training camp decisions.
"We have eight returners coming back. We'll depend on those guys to be leaders for us both on and off the ice. We've also been able to acquire some high-end veteran players through free agency and the trade market. We'll look to those guys to be big contributors for us as well," said Olimb.
"At the end of the day, we take a holistic approach towards leadership and building our team. It's cliche, but a team is only as strong as its weakest link, so we strive to have each guy be a leader in their own way in order to build the best team we can by the end of the season. We expect each guy to contribute."
Watch: Willmar WarHawks season preview
With a veteran-laden group, look for the Warhawks to play with a balance of maturity and aggression in the new year.
"Fans can expect us to a play a fast-paced, physical brand of hockey. We preach the importance of finishing each check and strong defensive play in every zone. If we take care of those things, our skill will be able to shine through and hopefully, we'll be able to put some points up on the board," said Olimb.
Olimb notes the importance of continuing to build success in Willmar not only in the standings, but also in terms of advancement after a very impressive year for the organization. Of the aforementioned nine college commitments, five are off to NCAA schools, and more players are getting a shot in the NAHL this season — a testament to the wealth of talent within the team.
"Player advancement is hugely important at our level. If you check the NA3HL commitments page, you'll see that we were very successful in advancing players to the NCAA, ACHA, and the NAHL last season. We still have four veteran players with NAHL teams (one tender, two draft picks, and one free agent) and we will look to advance even more players throughout this season and after," said Olimb.
As the new campaign kicks off this weekend, Olimb is keeping his focus on the mental side of things. If he and his players can remain disciplined and maintain the same work ethic they had last year, the Warhawks have a chance to do something special — and their coach knows it.
"We need to come to the rink and be out in the community each day with the right attitudes and mindset. If we take care of those things, the wins, losses, and advancements will take care of themselves. We feel we have a great group coming in, so I'd be lying if I said we didn't have our eyes on the Fraser Cup," he said.
"But regardless of the outcome, it'll be a success if the kids who play in Willmar enjoy their time here and improve as people and hockey players along the way."
Next up: Yellowstone Quake