Jr. Hat Tricks beat Bobcats on Wednesday, 3-1
September 23, 2021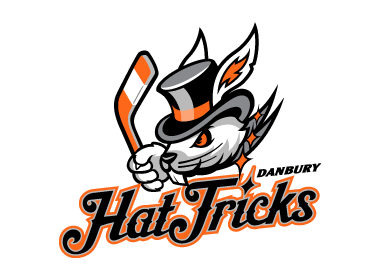 Danbury 3 @ Bay State 1 – Jr. Hat Tricks goalie Liam McGibbon made 59 saves in his junior hockey and NA3HL debut to lead his team to a 3-1 win on the road against the Bobcats on Wednesday night.
Nikita Kovalev had two goals and an assist in the win, which included the game's first goal in the 1st period, giving Danbury a 1-0 lead.
Kovalev scored again in the 2nd period to make it 2-0. He then assisted on Danbury's third goal of the game, which was scored by Daniel Khatib late in the 2nd period.
In the 3rd period, the Bobcats netted their lone goal of the game, which came off the stick of Michael Montague.
Bobcats goalie Ben Di Fiore took the loss, making 21 saves and allowing all three goals. Cameron Schnopp made a relief appearance, stopping all 6 shots that came his way.