RoadRunners, Drillers, and Generals stay hot win Sunday wins
October 11, 2021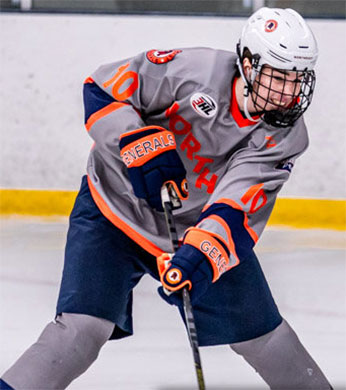 TX RoadRunners 3 @ Atlanta 1 – The RoadRunners improved their season record 8-0-1 thanks to a 3-1 win in Atlanta on Sunday, which completed a weekend road sweep of the Capitals. The RoadRunners jumped out to a 2-0 lead in the 1st period thanks to goals from Tim Marsico and Derek Boutin. After a scoreless 2nd period, the Caps cut the lead down to 2-1 early in the 3rd period with their lone goal from Nick Mumford. Late in the 3rd period, the RoadRunners got some insurance thanks to a goal from Eitan Geralnik. Hunter Hein made 26 saves in the win, while Brendan Smith made 60 saves in the loss.
Austin 2 @ Louisiana 3 – Josh Hrip scored twice as the Louisiana Drillers completed a three-game sweep of the visiting Austin Ice Bats thanks to a 3-2 win on Sunday. The teams were tied at 2-2 after the 1st period as Jerame Kennedy and Coby Nostrant scored for Austin with Timothy Miller and Hrip answering for Louisiana. Late in the 2nd period, the Drillers netted the game-winner from Hrip. Brandon Keeney made 15 saves in the win, while Brandon Shantz made 41 saves in the loss.
Northeast 6 @ Danbury 3 – Six different players scored for the Generals as they moved their season record to a perfect 4-0 with a 6-3 win over Danbury on Sunday. After Danbury took a 2-0 lead in the 1st period thanks to a pair of goal from Nick Rogers, Northeast rattled off six straight goals from Owen McNamee in the 1st period, Nolan Murphy and Tommy Lubin in the 2nd period and Caiden Hess, Kameron Young, and Ayden Frolik in the 3rd period. Jacob Deitsch had the other goal for Danbury. Mason Joseph made 22 saves in the win, while Liam McGibbon made 24 saves in the loss.