JT Osborn named Combat Hockey NAHL Player of the Month
October 6, 2011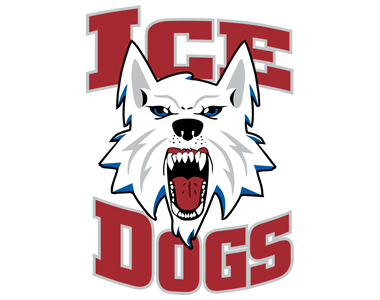 The North American Hockey League (NAHL) has announced that Fairbanks Ice Dogs forward JT Osborn has been named the Combat Hockey NAHL Player of the Month for September.
Osborn, 20, is no stranger to success in the NAHL. The forward from Alpine, California, is in his third year in the league and is quickly becoming one of the most prolific scorers in the league's 36-year history. This season, he is off to a torrid start, leading the NAHL in scoring with 16 points (6 goals, 10 assists), while also directing the Ice Dogs to a 6-0-4 record and 1st place in the West Division. What has been most impressive is that all this has come away from home for the Ice Dogs, who haven't lost yet in regulation. In the month of September, Osborn had 15 points in nine games played and was a +7. He is also second in the league in shots on goal with 43.
Despite the fact he was an All-West Division Team selection last year while leading Fairbanks to their first ever Robertson Cup National Championship, Osborn said there is plenty to keep him motived for this season. "Winning a National Championship was amazing and meant the world to me, so there is a desire for me to help my team do that again," said Osborn. "The other factor is wanting to get to the next level. I think I am getting real close in proving I am player that is capable of that and it drives me to become better and play better each and every day."
Fairbanks first year head coach Trevor Stewart agrees that a college opportunity is in the near future for his team's leading scorer. "There are 7-8 really good NCAA Division I programs showing interest in him, so I think it is just a matter of time," said Stewart. "JT is a guy that can play in all situations that we can count on to be on his game each and every time he steps on the ice. He has had a great start to the season and motivation hasn't been a problem for him and that has translated onto his teammates."
In Osborn's first seven games of this season, he had multi-point games in six of them. That included an eight-point effort in the four games at the Showcase. However, the big story line for Osborn and the Ice Dogs has been the competitiveness of the defending National Champs. Out of Fairbanks 10 games thus far, eight have been decided by just a goal, with Fairbanks often having to come from behind to earn points in all 10. "Coach Stewart has done a very good job at keeping everyone focused and that has enabled us to compete in every game thus far," said Osborn. "There are no days off and we are always trying to improve on and off the ice. We have to work twice as hard this year because we know we are going to get everyone's best game each and every night."
"JT is not the most outspoken guy, but when he gets on the ice, he lets his play to the talking," remarked Stewart. "He gives 100% almost every single shift and has been really good thus far and a big reason behind our success so far this year."
Other players nominated were (alphabetical): Evan Janssen, forward, Alaska Avalanche - Chad McDonald, forward, Kalamazoo Jr. K-Wings - Nick Neville, defenseman, Texas Tornado - Pijus Rulevicius, forward, Janesville Jets.
About Combat Hockey
The Official Equipment Supplier of the NAHL, Combat Sports has been extremely successful the past 10 years as the fastest-growing North American baseball/softball bat, hockey stick and lacrosse shaft manufacturing company. Visit them online here.