Chill's Matt Blomquist commits to NCAA DI Bentley
October 7, 2011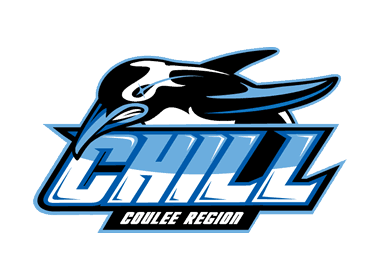 By Joel Badzinski, LaCrosse Tribune
Matt Blomquist could set his skates on cruise control this season if he chose to.
Blomquist, a third-year defenseman for the Coulee Region Chill, has committed to NCAA Division I Bentley (Mass.) for 2012-13. Plus, he has played in 125 career NAHL games entering the Chill's home opener on October 7th, so he carries plenty of veteran esteem.
But that's not the way Blomquist is thinking. The 20-year-old Blaine, Minn., native has a serious checklist before he heads off to college: Help the Chill go deep into the playoffs. Prepare himself to play at the next level. And finally, hit somebody. "I definitely have got to start playing more physical," Blomquist said.
Chill coach Garrett Strot agrees. It's the piece of advice he's stressed over and over to Blomquist for three seasons now.Not that Blomquist, at 6-feet-2 and 194 pounds, is a pushover. He simply plays a more streamlined type of defense.
Blomquist will administer a bump or stick-check instead of a teeth-rattling hit to separate opponents from the puck. He has a total of 15 minor penalties — and no fights — in juniors.
Strot said there's a difference between playing physical and playing cheap. He doesn't want Blomquist to turn into an agitator or a brawler, just throw his weight around more.
"He's starting to be more of a physical presence and that's something he's got to continue," Strot said. "He's a strong kid and a strong skater. He doesn't have to do anything after the whistle; that's just dumb. He just has to finish off his checks with more authority. He's a quiet kid, so he's kind of got to change his personality when he's on the ice."
While Blomquist works on adding an edge to his game, the rest of his play is top-notch. Blomquist is second among NAHL defensemen in scoring this season (two goals-six assists-eight points). He led Chill defensemen with 34 points last season, plus two playoff goals.
Read the rest of the story here.