Port Huron, Fairbanks win Wednesday night clashes
October 13, 2011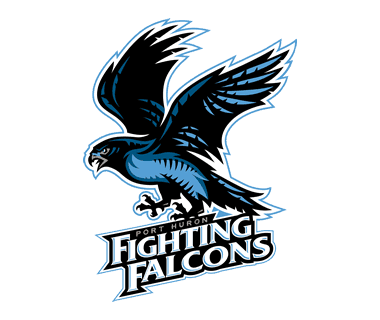 Traverse City 2 @ Port Huron 6
Ryan Nick started the season with the Traverse City North Stars. On Wednesday night, the 18-year-old defenseman played a crucial role in defeating them. Nick had a goal and an assist to lead the Port Huron Fighting Falcons to a 6-2 win against the North Stars at McMorran Arena. The Falcons got goals from six different players, and Peter Megariotis stopped 28 shots for the win in his first game back from suspension and injury. Logan Lemirande, Max Reavis, Mike Moroso, Nico Sierra and Port Huron's Alex Archibald each joined Nick with a goal for the Falcons, who moved into a tie for second place in the North American Hockey League North Division standings. Easton Powers and Rick DeRosa each had two assists, while Sierra, Ryan, Lemirande, Reavis and Kody Polin each had one. The Falcons led 3-0 in the game, and never led by fewer than two goals from there.
Fresno 3 @ Fairbanks 4
JT Osborn scored two third-period power play goals to send the Fairbanks Ice Dogs skating past the visiting Fresno (Calif.) Monsters in Wednesday night's North American Hockey League game at the Big Dipper Ice Arena. Osborn, on assists from Tayler Munson and Anton Racklin, scored 10 minutes, 35 second into the final period, pushing the Ice Dogs ahead 3-2. Five minutes, 20 seconds later, — on passes from Alec Hajdukovich and Gabe Levin— he did it again, boosting the home team's lead to 4-2. Anton Racklin (5:38) and Levin (19:26) scored in the second, and Brendan Bradley put one away for Fresno to keep the score knotted at two heading into the final 20 minutes. Thomas Sholl spent the game between the pipes for the Monsters (7-1-2). He faced 36 Fairbanks shots and finished the night with 32 saves. Nick Heimer recorded 22 saves out of the 25 Fresno shots he took. Fairbanks and Fresno, Nos. 1 and 2, respectively, in the NAHL's West Division respectively, have a heated a rivalry, and things were intense on the ice as each team spent double-digit minutes in the penalty box.