Blizzard shutout Loons on Wednesday
January 20, 2022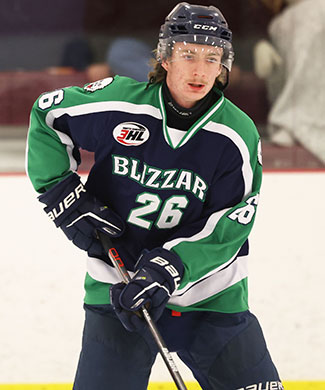 Minnesota 0 @ Alexandria 13 – Cole Klingbeil had a hat-trick and two assists and Joey Greilich posted a 22-save shutout as the Blizzard stormed past the Loons on Wednesday night by a score of 13-0.
The game was decided early on as the Blizzard piled up five goals in the 1st period, including one from Klingbeil, two from Justin Wasvick, and others from Sean Kenny and Wyatt Johnson.
Klingbeil added his second goal of the game in the 2nd period to make it 6-0.
Alexandria scored six more times in the 3rd period including the third from Klingbeil, the second of the game from Kenny, and others from Colby Nickel, Benjamin Tschida, Kyle Mischke, Zachary DeMarce, and Alex Heidenreich.
Tyler Klingbeil also had four assists in the win.
Loons goalie Owen Reeve made 47 saves in the loss.