Isogai leads Toros to win over Steel
February 2, 2022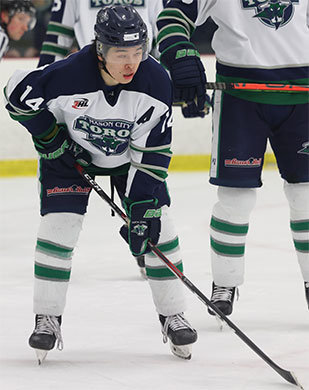 New Ulm 1 @ Mason City 8 – Mason City forward Sota Isogai had two goals and two assists to lead his club to an 8-1 win over the Steel in the lone NA3HL game on Tuesday.
It was all Toros in the opening stages of the game as Isogai opened the scoring less than a minute into the game. Derek Humphrey and Ethan Peterson would also add goals for the Toros to make it 3-0. The Steel would make it 3-1 late in the 1st period on their lone goal of the game from Gus Cantwell.
In the 2nd period, the Toros would add three more goals in just over a five-minute span as Carter Newpower and Colin Hedland scored, and Isogai added his second goal of the game.
In the 3rd period, the Toros put the game on ice with two more goals from Cal Levis and Luke Robertson.
Erik Chaffe made 17 saves in the win, while Nolan Lacosse made 29 saves in the loss.