Northeast, Danbury, Long Beach, Mid Cities win on Wednesday
February 17, 2022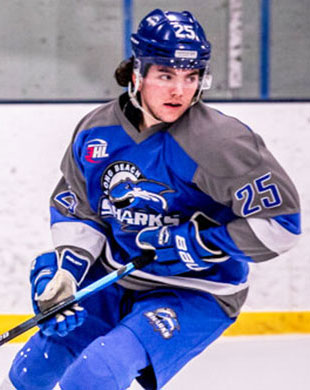 Northeast 4 @ Norwich 0 – D'Mar McCoy stopped all 22 shots that came his way for his 3rd shutout of the season as the Generals blanked the Sea Captains, 4-0. Four different players scored for the Generals, which included Sean Gorman in the 1st period. The Generals put the game away in the 2nd period with three more goals from Matthew Nuzzolilo, Nathan Gilleshammer, and Payton Felix. Norwich goalie Patrick Kristo ended up making 28 saves in the loss.
Danbury 6 @ New Jersey 1 – Roman Winicki and Oleg Egorov each had two goals and an assist to lead the Jr. Hat Tricks to a 6-1 win over the Titans. The Titans scored first and took a 1-0 lead early in the 1st period on a power play goal from Teito Ishigaki. After that, it was all Jr. Hat Tricks as Egorov, Winicki, and Dylan Walker all scored later in the 1st period. Egorov and Daniel Khatib scored in the 2nd period and Winicki added his second goal of the game in the 3rd period to complete the scoring. Lorenzo Rossi made 25 saves in the win, while Colin Freitas made 26 saves in the loss.
Long Beach 6 @ Bay State 3 – Jake Weikel had a hat-trick to lead the Sharks to a 6-3 win in Bay State. The two teams traded a pair of goals in the 1st period as Logan Plante and Weikel scored for the Sharks and Will Comrie and Brian Woak scored for the Bobcats. In the 2nd period, the Sharks pulled away with two more goals from Weikel and one from Devin Carney. In the 3rd period, Dylan Harbour completed the scoring for the Sharks and Alex Penning scored the final goal for Bay State. Greyson Skirpan had 24 saves in the win, while Cameron Schnopp had 28 saves in the loss.
Austin 4 @ Mid Cities 6 – No Game report available.