Sharks name Starman as new goaltending coach
August 5, 2022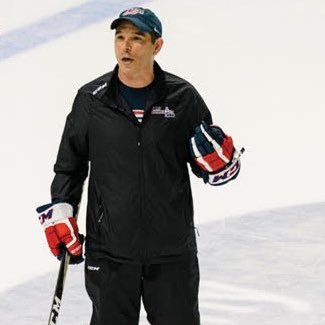 The Long Beach Sharks Junior Hockey team of the NA3HL is pleased to announce the hiring of Dave Starman as the Club's goaltending coach for the 2022-23 season.
Starman is a New York native and former NCAA collegiate goalie. After college, he played and coached professionally in the Central Hockey League and has worked for more than 11 years as an NHL scout for the Toronto Maple Leafs, Montreal Canadiens and Seattle Kraken.
Dave has guided many former players to the highest levels of college and professional hockey and was an integral part of the USA Hockey Coaching staff and implementation of the ADM program. He holds the highest coaching certification possible from USA Hockey (level 5) and is one of the founding fathers of the current USA Hockey ADM goalie development program as well as the pioneer of the USA Hockey goalie coach development program.
He continues to work as a college and junior hockey analyst for various networks, including the NHL network and CBS Sports.
When asked about joining the Long Beach Sharks, Coach Starman remarked, "I have watched tape on all of our incoming goaltenders and I am really looking forward to working with them and helping them to move to the collegiate level and beyond."
George Chalos, President and Director of Hockey Operations, commented: "Starman and I have been great friends for many years going all the way back to our days playing summer pro-am hockey in the 1990's and later as coaching colleagues where I assisted Starman coaching the NY Bobcats in the Atlantic Junior Hockey League. He is the best in business." When asked about the new acquisition, Coaches Jeff Tory and Chris Lloyd agreed: "We are very lucky Dave has joined our team."