August 19, 2022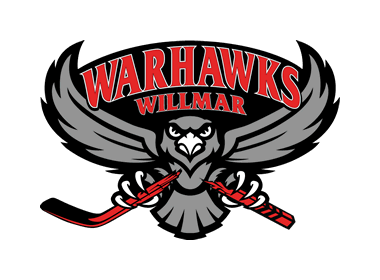 The 3View series will feature an in-depth look into all NA3HL teams in preparation for the 2022-23 season, with two teams being highlighted daily, leading all the way up until the start of the regular season. 3View goes in-depth into each NA3HL team and will include interviews with all the head coaches in the NA3HL, as they provide fans with their expectations and outlook for the 2022-23 season, including taking a look at their potential roster and their strengths as a team for the upcoming season. It will also take a look back on the 2021-22 season and how each team fared and what they accomplished. Best of all, 3View will provide the fans of the NA3HL with an inside look at their favorite team and what to expect.
Willmar WarHawks
2021-22 Record: 32-14-1, 65 pts. (3rd in West Division)
2022 Playoffs: Lost to Mason City in West Division Semi-Final, 2-0
Head Coach: Connor White
2022-23 Division: West Division
Despite finishing with the franchise's best ever regular season record in history in 2021-22, Willmar head coach Connor White believes there is more work to be done this upcoming season and bigger expectations ahead.
"We hold a high standard for players, staff alike and as a team here in Willmar, we're pursuing 1st in our division and setting ourselves up for a trip to St. Louis for the Fraser (Cup). So we did feel that with our group we fell far short of expectations, especially regarding the semi-final round exit," Said White.
The WarHawks have reached the playoffs in back-to-back seasons, but this run around took a step backwards and fell in the Division Semi-Final round to the Mason City Toros. White believes that with the right pieces and the right team mentality, Willmar can get rid of their playoff woes and bring home some hardware next March.
"As mentioned previously, we were not satisfied with how our year wrapped up last March. The goal will be to out do what we accomplished last year with the pursuit to be winning the last game of the NA3HL season in St. Louis. On how we accomplish that, I believe it starts with finding an identity as a team and becoming the best we can be as a unit."
Despite falling short in team accolades this past season, Willmar wasn't falling short in terms of individual advancement. White's time as an assistant coach at Morrisville State College and Chippewa Steel of the NAHL helped gain him a new perspective on player advancement and what it takes to develop players onto the next level.
The 2021-22 roster produced plenty of collegement commitments and four NAHL tender agreements. Coach White reflected on the advancement of those players:
"I'm very happy with the success we had advancing players onto Tier 2 and the collegiate level (7 NCAA III). We will continue and double down on pushing our guys everyday while training at a Tier 2 and collegiate level to best prep players for advancement. Aiming to make that step to the next level as small as possible.​ Players like Ben Luedtke (Concordia-Moorhead commit) going from 5 to 47 points and Brady O'Brien (Concordia-Moorhead commit) having 19 to 37 points from one season to the next I believe shows with the training and mind set in place can allow our guys to improve and excel in areas of what coaches/scouts at the next level are looking for."
Despite losing some key players to the next level, Willmar believes they have a strong group of returning players that have high expectations on making an impact.
"​Expectations here are going to be high, especially for our returners but certainly achievable. Starting with our 21-22 points leader Jeremiah Konkel 2002 Forward, He was great 5 on 5 and was our top PK guy. Look to see him continue to lead the charge coming back for year 3 with the WarHawks. Goalie Will Kunka, who had shown significant improvement throughout the 21-22 season, is determined to become our number 1 goaltender this fall."
After serving two seasons as an assistant coach for Willmar and his prior coaching experiences in the ECHL and NCAA, White understands what it takes to win and be successful in hockey across all levels and is planning on using his experience to take Willmar back to the top.
Next up: Wausau Cyclones