August 20, 2022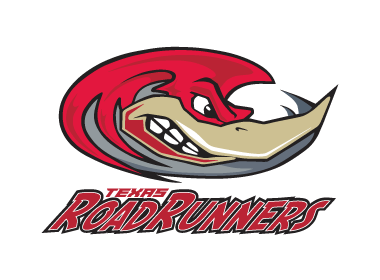 The 3View series will feature an in-depth look into all NA3HL teams in preparation for the 2022-23 season, with two teams being highlighted daily, leading all the way up until the start of the regular season. 3View goes in-depth into each NA3HL team and will include interviews with all the head coaches in the NA3HL, as they provide fans with their expectations and outlook for the 2022-23 season, including taking a look at their potential roster and their strengths as a team for the upcoming season. It will also take a look back on the 2021-22 season and how each team fared and what they accomplished. Best of all, 3View will provide the fans of the NA3HL with an inside look at their favorite team and what to expect.
Texas RoadRunners
2021-22 Record: 31-13-2-1, 65 pts. (4th in South Division)
2022 Playoffs: Lost in South Finals to the El Paso Rhinos, 2-0
Head Coach: Mike Beavis
2022-23 Division: South
After a complete turnaround from the 2020-21 season going 10-26-3-1 and a near bottom spot in the South Division, Mike Beavis' Texas RoadRunners have made tremendous strides finishing the regular season with a 31-13-2-1 record and a spot at fourth place in the South Division.
The RoadRunners made an appearance in the South Division Finals, where the El Paso Rhinos would win to move on to the Fraser Cup thanks to a series sweep. Head Coach Mike Beavis was pleased with the overall performance of his squad and the circumstances they faced throughout the year and post season.
"I am very happy with the way our team performed last season and feel that if our schedule had been a bit more spread out on the back end we would have failed much better as we suffered a few key injuries down the stretch and in the division finals," Beavis said.
The bar has now been set high after a winning season in College Station, Texas as Beavis looks onto his returning players to keep momentum from last season into this upcoming year.
"Expectations are high going into this season as we have picked up several high end players and have a great group of returners. Finding out if they can gel together with all the talent and depth will be key. But the main focus is development and promotion plain and simple," Beavis said.
Veteran leadership that will return to the RoadRunners this season include Jack Herron (21-21-42 PTS), Tyler Love (26-28-54 PTS), and Derek Boutin (18-30-48 PTS). Beavis is also counting on the return of Kyle Portlock (11-26-37 PTS), Logan Motz (0-18-18 PTS), and Hunter Hein.
Along with on-ice success, the RoadRunners developed a handful of college commitments and players advancing on to the NAHL.
"This past year we had Jaron Ketterman vomit to Concordia as well as Tim Marsico to George Mason (ACHA) , Matt Edestrand Arkansas (ACHA) and Ethan Sodoma to Arizona State (ACHA). We also had Jack Herron drafted by Odessa (NAHL). We work very hard with our guys and are very proactive with NAHL teams as well as NCAA and ACHA teams. We tend to see that proactive works best and we compile a database on each player from day one to help with the process," Beavis said.
The RoadRunners carry high expectations into every new season. With a core of returning veterans and new high-end players, the RoadRunners are going to bring experience and skill to the South Division this season.
Next Up: Texas Brahmas