August 21, 2022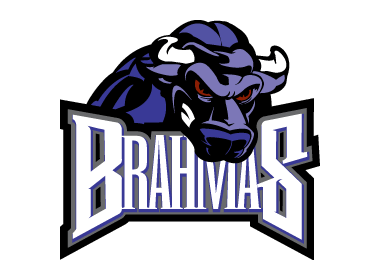 The 3View series will feature an in-depth look into all NA3HL teams in preparation for the 2022-23 season, with two teams being highlighted daily, leading all the way up until the start of the regular season. 3View goes in-depth into each NA3HL team and will include interviews with all the head coaches in the NA3HL, as they provide fans with their expectations and outlook for the 2022-23 season, including taking a look at their potential roster and their strengths as a team for the upcoming season. It will also take a look back on the 2021-22 season and how each team fared and what they accomplished. Best of all, 3View will provide the fans of the NA3HL with an inside look at their favorite team and what to expect.
Texas Brahmas
2021-22 Record: 40-6-1, 81 pts. (1st in South Division)
2022 Playoffs: Lost to the Texas RoadRunners in the South Division Semi-Finals, 2-1
Head Coach: Nicholas Cammarata
2022-23 Division: South
The Texas Brahmas have a long history of success in the South Division. This past season, the Brahmas won their 7th consecutive regular season division title, but head coach Nicholas Cammarata isn't satisfied.
"Winning the division is nice, but the main goal each season is to win the Fraser Cup. Our scouts and coaches have done an amazing job bringing top talent to the organization year after year, and we know that this year will be no different," said Cammarata. That top talent has produced results not only as a team, but as individuals as well.
The Texas Brahmas had five players commit to colleges in the 2021-22 campaign and accounted for two NAHL tendered players. That sort of player advancement doesn't happen by chance. Cammarata knows the connection between the Texas Brahmas and the Lone Star Brahmas of the NAHL is extremely valuable.
"The pathway we have created by having an NA3HL team and NAHL team really creates opportunities for guys to compete and be seen at the next level. If you look at a guy like Mason Mara, he is going to play some heavy minutes this year with the Lone Star Brahmas in the NA. He started his journey first watching his older brother play for us and then he joined and started with Texas, put his work in with the club, and earned a spot-on Lone Star after a few months with Texas."
Coach Cammarata and the rest of the staff put a key emphasis on their players and providing them with opportunities to succeed. "We always want to win a championship but we also want to see our players move on to the next level. As a coach that is something I want for every single one of my players is to have the opportunity to play for Lone Star," said Cammarata.
The Brahmas have faith in their veteran returners and expect them to step up and fill leadership roles in the locker room. "The veterans we look at to lead by example. Show the young guys what it takes to be a Brahma both on and off the ice. We expect all of our vets and rookies to give 110% in all the things they do."
Confidence and expectations are high within the Texas organization, a club that is looking to win their first Fraser Cup since the 2018-19 season. Cammarata provided his outlook on the upcoming season.
"We believe we have a very special group of young men coming in who are going to not only give all they have but buy in to the ultimate goal of a championship. Like every year, we are going to be a tough team to beat. I have brought in some top players who we are happy to have on our roster, but we have to compete. The South Division is tough every year".
In a difficult division, the Brahmas will be hoping to return to the Fraser Cup playoffs and take home the trophy.
Next Up: St. Louis Jr. Blues