3View: Norwich Sea Captains
August 24, 2022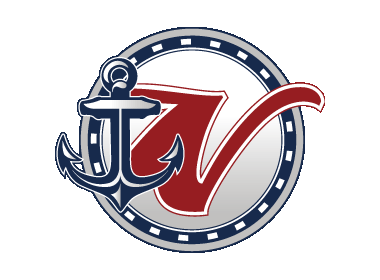 The 3View series will feature an in-depth look into all NA3HL teams in preparation for the 2022-23 season, with two teams being highlighted daily, leading all the way up until the start of the regular season. 3View goes in-depth into each NA3HL team and will include interviews with all the head coaches in the NA3HL, as they provide fans with their expectations and outlook for the 2022-23 season, including taking a look at their potential roster and their strengths as a team for the upcoming season. It will also take a look back on the 2021-22 season and how each team fared and what they accomplished. Best of all, 3View will provide the fans of the NA3HL with an inside look at their favorite team and what to expect.
Norwich Sea Captains
2021-22 Record: 8-32-7, 23 pts. (6th in East Division)
2022 Playoffs: Did Not Qualify
Head Coach: Kevin Cunningham
2022-23 Division: East
After laying a framework for success in their inaugural season in the NA3HL, the Norwich Sea Captains are looking to flip their previous season's record upside down and make a run for the Fraser Cup playoffs.
Bench boss Kevin Cunningham believes that with the 11 returning players they have and a group of new faces, the Sea Captains can make their presence known in the East Division and the league.
"Our players developed and our team took great strides throughout the season. We also set up some very important roots in Norwich and the surrounding communities that will help us continue to establish ourselves and build trust with our neighbors. We will continue to work toward providing an environment where our players have a top notch experience, they develop significantly and they ultimately have the opportunity to advance in their hockey and academic journeys."
An emphasis on advancing in hockey and academics was immediately showing in their first season as the roster produced four college commitments. "Helping our older players advance to college hockey is a very important part of our responsibility as a high quality NA3HL organization. We are very proud of the four Sea Captains from our inaugural team who will play college hockey next season. Eric Dillner (Fairfield), Patrick Kristo (Kent State), Ethan Ranger (Delaware) and Drew Schemmel (Lawrence Tech) are all going to schools that they are excited to attend and joining hockey programs that will afford them opportunities to contribute to their teams successes," Cunningham said.
Despite losing some crucial pieces to a new team, Cunningham and the staff believe that there will be many key returners that will make an impact both on and off the ice. "Our five returning forwards all bring skill, smarts and grit to our team and will, in conjunction with some exciting newcomers, help us continue to improve our offensive attack while remaining hard to play against. Between the pipes, returning goaltenders Brendan Pellerito and Andrew Yocum are both workhorses who can be relied on to give our team a chance to win every night."
The Sea Captains are faced with a challenging East Division highlighted by the 2021-22 season's league best record Northeast Generals. The Sea Captains are still very confident in their roster.
"The Northeast Generals have done a tremendous job raising the bar for the Division and represented all of us very admirably at last season's Fraser Cup. We believe that our team is poised to climb the standings and we look forward to continuing to build on the rivalries that have been growing with every team in the NA3HL East."
Along with that emphasis on player experience and advancement, the sophomore season newcomers still are focused on succeeding and improving as a team. "We believe that we will compete with every team in the East Division throughout the season and would like to make Norwich's first appearance in the Fraser Cup playoffs. From there we would like to keep extending our season so that we can continue to work together as long as possible."
The Sea Captains will begin their 2022-23 season with a two-game homestand on September 23rd for a matchup against the New Jersey Titans.
Next Up: Northeast Generals