August 25, 2022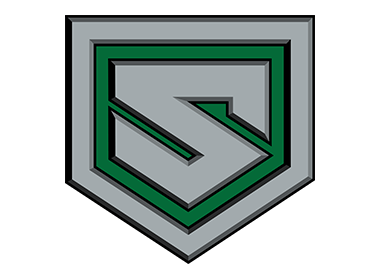 The 3View series will feature an in-depth look into all NA3HL teams in preparation for the 2022-23 season, with two teams being highlighted daily, leading all the way up until the start of the regular season. 3View goes in-depth into each NA3HL team and will include interviews with all the head coaches in the NA3HL, as they provide fans with their expectations and outlook for the 2022-23 season, including taking a look at their potential roster and their strengths as a team for the upcoming season. It will also take a look back on the 2021-22 season and how each team fared and what they accomplished. Best of all, 3View will provide the fans of the NA3HL with an inside look at their favorite team and what to expect.
New Ulm Steel
2021-22 Record:10-36-1, 21 pts. (5th in West Division)
2022 Playoffs: Did not qualify
Head Coach: Alex North
2022-23 Division: West
In January of this past season, Alex North was named Head Coach of the New Ulm Steel. After taking over the reins behind the bench, North said that he did not plan on making any changes, but this upcoming season there is a new ultimate goal in mind for the Steel.
"We have been focused on building a competitive culture. We want players to push each other to be better players and better teammates," North said. "The team finished 10-36-1 which overall is a tough year. Since I arrived with six weeks left in the season, I think we have been a much more competitive team to play against. That's been the goal, we want to be a tough team to play against each night and put ourselves in positions to win games that we wouldn't have last season. We are returning all our captains from last season and promoting two more. Harrison Albrecht and Lahoussine Salama will wear "C"'s for us this year, and Ryler Schelle will be an alternate with Gus Cantwell. These four have been warriors for us and I am glad to have them back, although there are many others that will be leaders in the room as well."
North has experience playing in the NAHL with the Bismarck Bobcats and the Alaska Avalanche and NCAA hockey at St. Mary's University in Winona, MN. With that experience, he is looking to pass that along to the players on his team.
"Having played and coached in the NAHL and NA3HL, I have an understanding on how the league, coaches, and players all work together to promote and advance players to the next levels. I feel that I can relate to my players on what they are going through, and help them make the best decisions for their development," said North.
Having ties with the Chippewa Steel and the use of the Ladder of Development, North understands the importance as well of player development within the NAHL system.
"It's extremely important," North said. "We communicate daily about various things that come up during a season, and we are always talking about who is doing well in New Ulm that could have the opportunity to skate with Chippewa."
North and his staff have set new expectations and culture in New Ulm for the upcoming season. With experiences and being in the same situation as a player, North has the understanding of both player and coach.
"I expect to be a tough, difficult team to play against," North said. "With us being on the outside looking in last season in the playoffs, I expect us to be vying for a spot in Fraser Cup Playoffs this season. We have a great group here from last season and the guys we have added in the offseason all make us a better squad. The guys are all eager to get into town and start the journey."
The Steels quest for the Fraser Cup starts September 9th against the Minnesota Loons.
Next Up: New Mexico Ice Wolves